Weekly Report: 10-16 August, 2015
August 10, 2015:
Call for fostering Iran-Russia naval ties
The commander of Iran's fourth maritime zone in northern port city of Anzali Rear Admiral Afshin Rezaei Haddad held talks with the commander of the Russian fleet Capt Kirill Taranenko here on Sunday evening.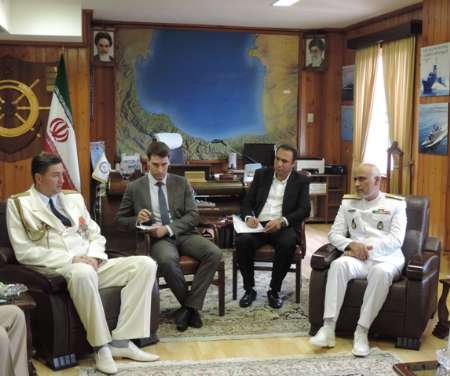 New hearing begins for Washington Post reporter held in Iran
The trial of a Washington Post reporter detained in Iran more than a year ago and charged with espionage resumed on Monday, in what his lawyer said would likely be the final session before a verdict is issued in the case, which has been condemned by the newspaper and press freedom groups.
Economy minister given 3rd 'yellow card'
The Parliament gave another yet symbolic "yellow card" to Minister of Economic Affairs and Finance Ali Tayyebnia after he failed to "convince" lawmakers in respect to questions raised about the performance of his ministry.
UK trade delegation plans October visit
Director general of the British-Iranian Chamber of Commerce Martin Johnston is hoping to lead the UK's first trade delegation to Tehran in years this October.
No US delegation on its way to Iran: Zangeneh
Iranian Petroleum Minister says he has received no requests for presence in Iran's oil industry from any American company so far.
Babak Zanjani writes letter to president Rouhani, officials
The lawyer representing Babak Zanjani [a young billionaire who stands accused of massive corruption] has said that his client has sent letters to the president, MPs and members of parliament's Energy Committee detailing the services he has done [for the country] when Iran was grappling with sanctions.
German FM reiterates Iran deal to promote greater regional stability
German Foreign Minister Frank-Walter Steinmeier reaffirmed that the Iran nuclear accord could promote gerater regional stability in the Middle East.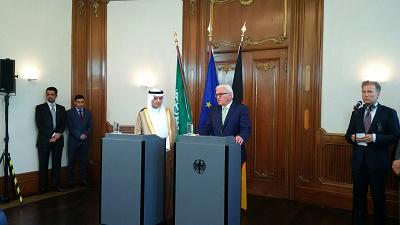 Iran planning to produce fuel for 6 nuclear reactors: Deputy FM
Deputy Foreign Minister Seyyed Abbas Araqchi said on Monday that Iran's nuclear program includes producing nuclear fuel for six reactors within a 15-year period.
August 11, 2015:
Chief negotiator opposes Parliament approval of nuclear deal
Iran's chief nuclear negotiator says it will not be appropriate within the framework of national interests if Majlis (Parliament) intends to ratify the Joint Comprehensive Plan of Action (JCPOA) reached between Iran and the P5+1 group of world powers.
World Bank says Iran economic recovery to expedite in 2016
The World Bank says it expects the removal of sanctions against Iran to expedite the country's economic growth next year.
Palestinian President Mahmoud Abbas to visit Iran: PLO official
Palestinian President Mahmoud Abbas is slated to pay a visit to Iran within the next two months in a bid to improve bilateral relations with the Islamic Republic, a senior Palestinian official says.
Zarif, Lebanese PM discuss mutual cooperation
Iranian Foreign Minister Mohammad Javad Zarif and Lebanese Prime Minister Tamam Salam in a meeting in Beirut discussed mutual cooperation.
Zarif renews Iran's support for Lebanon
Iranian Foreign Minister Mohammad Javad Zarif renewed Iran's support for Lebanon to help the Arab country restore and maintain the needed peace and security.
August 12, 2015:
President: Iran victim of terrorism
President Hassan Rouhani strongly criticized the western countries for supporting terrorist groups in the region, and said that Iran has always been a victim of terrorism.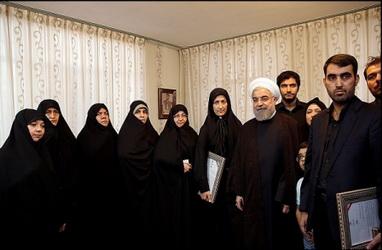 Dollar could suffer if U.S. walks away from Iran deal: Kerry
If the United States walks away from the nuclear deal struck with Iran last month in Vienna and demands that its allies comply with U.S. sanctions, the dollar may soon cease to be the world's reserve currency, the top U.S. diplomat said on Monday.
Hezbollah chief: Iran nuclear deal 'valuable' for region
Head of Lebanon's Hezbollah resistance movement in a meeting with Iranian FM Zarif described the JCPOA as positive and valuable for Lebanon and the region.
Zarif: Isrealis are losers in Iran nuclear case
Foreign Minister Mohammad-Javad Zarif said in Beirut on Tuesday that the Zionist regime has been defeated as far as Iran nuclear case is concerned.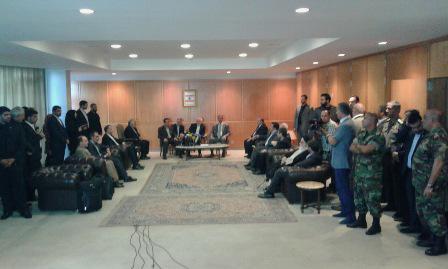 Iran's FM, Lebanese DM hold talks in Beirut
Iranian Foreign Minister Mohammad Javad Zarif on Wednesday conferred with the Lebanese Minister of National Defense Samir Moqbel on regional developments, bilateral ties, and issues of mutual interest.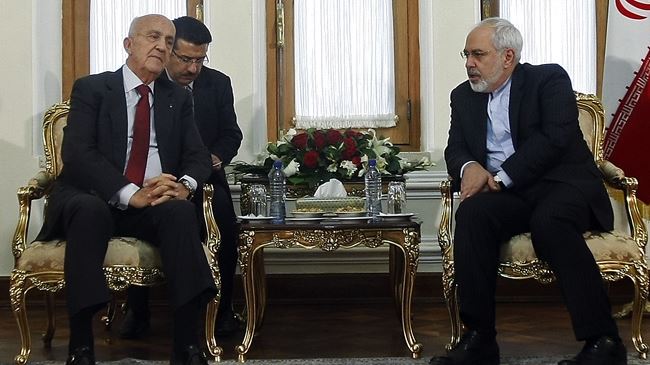 No automatic return of sanctions if Iran breaks arms embargo: Kerry
Violations of an arms embargo by Iran or restrictions on its missile program would not force an automatic reinstatement or "snapback" of United Nations sanctions under a landmark nuclear deal, although other options would be available, U.S. Secretary of State John Kerry said on Tuesday.
Iran urges collective efforts by regional states to harness extremism
Iranian Foreign Minister Mohammad Javad Zarif warned of the dangers of extremism and sectarianism in the region, and called for collective efforts by the regional states to control the two phenomena.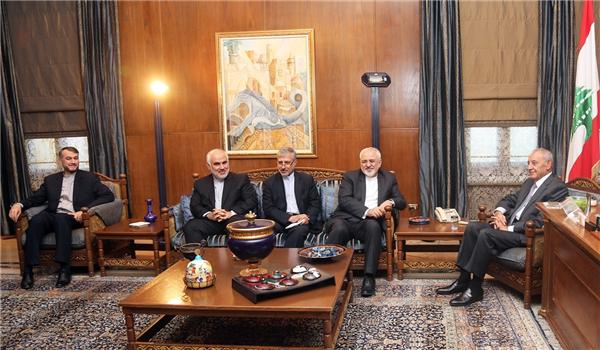 Zarif, Assad warn terrorism threatens all countries
Iranian Foreign Minister Mohammad Javad Zarif and Syrian President Bashar al-Assad have warned against rising terror threats in the Middle East, urging all countries to make sincere efforts to uproot terrorism.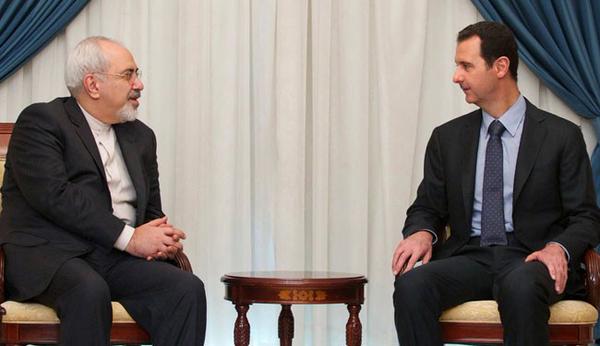 َAugust 13, 2015:
Zarif, Pakistani PM discuss bilateral ties, regional developments
Iranian Foreign Minister Mohammad Javad Zarif who is on a one-day visit to Pakistan met Pakistani Prime Minister Mohammad Nawaz Sharif here.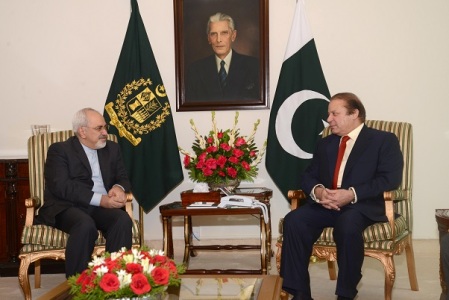 ICRC lauds Iran over humanitarian aid for Yemen
The president of the International Committee of the Red Cross (ICRC) has praised the Islamic Republic of Iran for its dispatch of humanitarian aid consignments to Yemen, where people are being targeted in a Saudi military campaign.
Zarif, Sartaj Aziz stress broadening of bilateral ties
Iranian Foreign Minister Mohammad Javad Zarif and his Pakistani counterpart Sartaj Aziz in a meeting here today underlined the need to further broaden mutual cooperation in different areas.
Iranian top diplomat terms IP pipeline economic, operational
Iranian Foreign Minister Mohammad Javad Zarif described the long-awaited gas pipeline project that is due to supply Pakistan's dire energy needs as economically and operationally viable.
August 14, 2015:
Zarif: New atmosphere created for Tehran-New Delhi enhanced ties
Iranian Foreign Minister Mohammad Javad Zarif said that the expansion of Tehran-New Delhi relations is the most important goal of his visit to India.
Iran rejects Bahrain claim on Sitra blast as 'baseless'
Iran has dismissed as "baseless" a recent claim by Bahrain that the Islamic Republic was involved in a July bombing on the kingdom's eastern island of Sitra.
Senior Iranian cleric urges defining of JCPOA's legal status
A senior Iranian cleric has urged officials in the Iranian government to quickly move to define the precise legal status of an agreement recently reached between Iran and the P5+1 group of countries.
Iran stresses need for global cooperation in fighting terrorism
Iranian Foreign Minister Mohammad Javad Zarif has warned of the threats posed by the Daesh Takfiri terrorist group as well as extremism and violence, urging a collective effort to battle the menaces.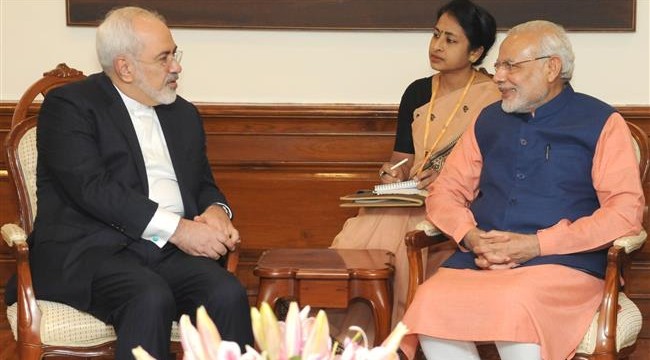 Russia ready to take part in reconfiguration of Iran's Arak nuclear reactor
Russia is ready to take part in the reconfiguration of the nuclear reactor in the Iranian city of Arak, but other P5+1 members must play a leading role in its restructuring, Russian Deputy Foreign Minister Sergei Ryabkov said Friday.
August 15, 2015:
Ahl-ul-Bayt World Assembly kicks off in Tehran
The 6th gathering of General Assembly of Ahl-ul-Bayt World Assembly was started on Saturday here in the capital city of Tehran.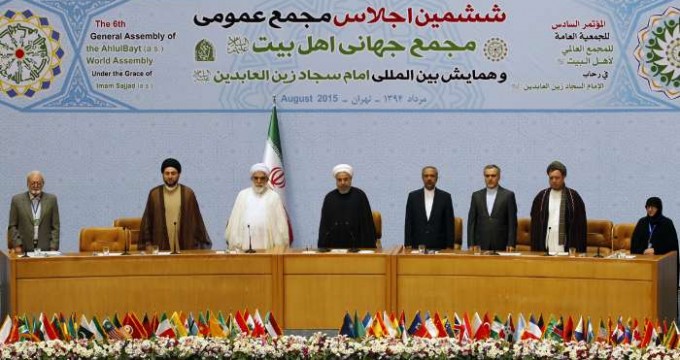 Rouhani: Enemies trying to transform Islam into religion of violence
President Hassan Rouhani warned against enemies plots to turn Islam from a religion of spirituality and fraternity into one which advocates violence.
Iran FM urges real solutions to Mideast crises
Iran's Foreign Minister Mohammad Javad Zarif has stressed the importance of adopting approaches based on dialog, logical coexistence, regional consultations and realities on the ground to settle the ongoing crises in the Middle East.
Russia: Top Iranian commander did not visit Moscow 'last week'
A senior Russian official has denied claims that an Iranian general visited Moscow in violation of a UN travel ban.
US to raise alleged visit to Moscow by Iranian commander at UN
The United States said it would raise the issue of the alleged visit to Moscow by Major General Qassem Soleimani at the United Nations, claiming it has violated UN resolutions on Iran, Agence France-Presse (AFP) has reported.
President: Iran never to use scientific, political power against any country
President Hassan Rouhani stressed that Iran is never to use its scientific, political and spiritual power against any regional Muslim country or neighbor.
IAEA receives information from Iran under road-map agreement
Iran today provided the IAEA with its explanation in writing and related documents as agreed in the Road-map for the clarification of past and present outstanding issues regarding Iran's nuclear programme, concluded between the IAEA and the Islamic Republic of Iran on 14 July 2015.
Iran to launch specialized nuclear hospital
Head of the Atomic Energy Organization of Iran (AEOI) Ali-Akbar Salehi said on Saturday that the organization is making preparatory works to launch a specialized nuclear hospital.
August 16, 2015:
Deputy FM: Iran ready for all scenarios
Deputy Foreign Minister Seyed Abbas Araqchi underlined that Iran has prepared itself for all scenarios of nuclear agreement.
Application Telegram apologizes to Iran for stickers: Communications min.
An Iranian minister says the entity responsible for running the instant messaging software Telegram has apologized to Iran for a series of unethical "stickers" that were recently made available to Iranian users.
Iran, Russia, China to hold defense conference in Beijing
Iran, China and Russia plan to hold a defense conference in Beijing in the near future, said Iranian Defense Minister Brigadier General Hossein Dehghan.
Iranian hardliners call for rejection of nuclear deal
Iran's official IRNA news agency is reporting around 50 hard-line students and activists have staged a rally, calling on the parliament to reject the landmark nuclear deal reached with world powers last month.