Weekly report: 23-28 May, 2015
May 23, 2015:
Iranian Army test-fires missiles in drill: Cmdr.
The Iranian Army's Ground Forces have successfully staged major missile maneuvers in central Iran, says a senior commander.
The exercise codenamed Beit-ul-Muqaddas 27 was held in a desert area in the city of Kashan and saw the successful test-firing of missiles which hit predetermined targets, Army's Ground Forces Commander Brigadier General Ahmad Reza Pourdastan told IRNA on Saturday.
Alborz Symphony Orchestra observes liberation of Khorramshahr with FM in attendance
Foreign Minister Mohammad Javad Zarif attends a performance by the Alborz Symphony Orchestra to mark the anniversary of the liberation of Khorramshahr.
The Alborz Symphony Orchestra went on stage at Tehran's Milad Tower on Saturday night to mark the anniversary of the liberation of Khorramshahr.
May 24, 2015:
FM Zarif, his deputy in parliament to talk nuclear
Iran's parliament went into session behind closed doors on Sunday with Foreign Minister Mohammad Javad Zarif and his deputy Abbas Araghchi present on the floor.
The top diplomat and Araghchi, who is a senior member of the Iranian nuclear negotiating team, were to brief the MPs on the latest developments in Iran's nuclear talks with P5+1 and provide answers to questions posed by the deputies.
Supreme Leader pardons several convicts
Supreme Leader of the Islamic Revolution Ayatollah Seyyed Ali Khamenei pardoned and commuted prison terms of 102 armed forces inmates on Sunday.
The Supreme Leader decision was made on the occasion of the religious feast of the Shabaniyah, which celebrates the birth of the twelfth Shia Imam, Imam Mahdi (PUBH) and liberation anniversary of Khorramshahr.
MP: Zarif remarks on nuclear negotiations convincing for Majlis
An Iranian parliamentarian said what Foreign Minister Mohammad Javad Zarif and his deputy Abbas Araqchi offered to the legislative body on the process of nuclear talks was convincing to the Majlis.
Talking to IRNA on Sunday morning, Mohammad Sadat Ebrahimi said the general atmosphere of the parliament was relaxed during the remarks of the foreign minister who addressed Majlis in a closed-door session this morning.
Hardline Iranian MPs slam Zarif for crossing Supreme Leader's red lines
Hardline Iranian MPs have blamed Iranian Foreign Minister Mohammad Javad Zarif during a closed-door session of Majlis on Sunday, accusing him of crossing the red lines of the supreme leader regarding the inspection of military sites and interviews with nuclear scientists, Aftab Yazd newspaper reported on Monday.
Iran beats Czech Republic in last friendly ahead of FIVB World League
Iranian national volleyball team beat the Czech Republic Saturday night in straight sets prior to the 2015 FIVB World League.
Team Melli, who defeated the host 3-0 on Friday, swept past the European team (25-23, 25-19, 32-30) in its last friendly ahead of the facing the US in Los Angeles.
Iranian ship unloading humanitarian cargo in Djibouti
The Iranian ship carrying 2500 tons of humanitarian aid for war-stricken Yemeni people is unloading its cargo in Djibouti after necessary coordination between Tehran and the World Food Program (WFP) for sending the aid cargo to Yemen.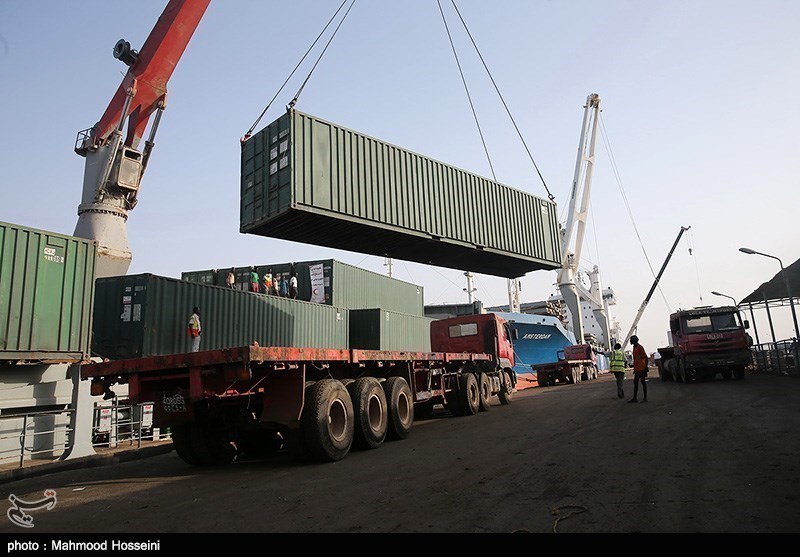 Iran sets conditions to allow UN inspection of military sites
Iran has accepted international inspections of military sites under its management, Deputy Foreign Minister Abbas Araghchi told the parliament, according to a report from the Fars news agency on Sunday.
Iran has "accepted inspection of military sites," under the terms of the International Atomic Energy Agency's additional protocol, Javad Karimi-Ghodousi, a member of parliament's national security and foreign policy committee, cited Araghchi as saying in a closed parliament session. He added that "this inspection will be seriously managed."
May 25, 2015:
Iranian Army employs new sniper in military drills
Iran's Army Ground Force has unveiled and utilized a new 7.62-mm sniper rifle in large-scale military exercises held in three zones across Iran, commander of the force said.
The sniper rifle "BMG-2" can be used for clashes in a range of 800 meters, Brigadier General Ahmad Reza Pourdastan told reports on the sidelines of the war game, codenamed Beit ul-Muqaddas 27.
Iran volleyball team arrives in US for FIVB World League
Iranian national volleyball team arrived in US on Monday, a few days ahead of the FIVB World League.
Team Melli will begin the campaign against the US on May 30 and 31 in Los Angeles.
Law student replies Tom Cotton's Zarif tweets
Iranian law student has replied Sen. Cotton's tweets about Iran's Zarif calling for a debate over US Constitution, arguing that previous legal cases show Cotton's claims are baseless.
Following US Senator Tom Cotton's late April tweets addressing Iranian Foreign Minister Mohammad Javad Zarif trying to challenge him in a debate over US Constitution, an Iranian student of Law and Jurisprudence has replied the 'inappropriate, impolite' comments made by Cotton according to US Constitution and previous legal procedures.
Iran scraps subsidized gasoline allowance
Iranian motorists will see a monthly allotment of 60 liters of subsidized gasoline canceled from Tuesday.
The government is struggling to furnish monthly cash handouts to every Iranian, which is a legacy of former President Mahmoud Ahmadinejad after he scrapped subsidies and introduced a system of compensation.
May 26, 2015:
Iranian deputy foreign minister denies Tehran sent troops to Iraq
Iran dismisses media claims that Tehran had sent troops to Iraq to help fight the Islamic State.
MOSCOW (Sputnik) – Iran's Deputy Foreign Minister Hossein Amir-Abdollahian dismissed recent media claims on Monday that Tehran had sent troops to Iraq to help fight the Islamic State.
Saudi envoy summoned over rocket attacks near Iran embassy in Yemen
The Iranian Foreign Ministry summoned Saudi Arabia's charge d'affaires in Tehran to protest at recent rocket attacks by the Saudi-led coalition that hit areas near Iran's embassy in the Yemeni capital of Sana'a.
In the meeting with the Saudi diplomat held in Tehran on Monday night, The Iranian foreign ministry officials voiced Tehran's anger at the landing of two Saudi missiles near the Iranian mission.
Iran trial for Washington Post reporter Jason Rezaian starts
The trial of a Washington Post journalist detained in Iran for almost 10 months on charges that include "espionage" has opened in the capital Tehran behind closed doors.
Jason Rezaian, a dual US-Iranian citizen, has been accused of passing information to "hostile governments".
Larijani re-elected as Iran's Majlis speaker
Iranian lawmakers have overwhelmingly voted to reelect Ali Larijani as Iran's Parliament (Majlis) speaker for the eighth consecutive year.
Larijani was elected as the head of the country's legislative branch after winning 205 out of 263 votes cast during an open parliamentary session on Tuesday.
Iran, Oman ink maritime boundary agreement
Tehran and Muscat on Tuesday signed an agreement to set the maritime boundary between the two countries in the Sea of Oman.
According to Tasnim dispatches, Iranian Foreign Minister Mohammad Javad Zarif and Oman's Minister of Interior Hamoud Bin Faisal al-Busaidi signed the maritime boundary agreement in the Omani ministry's premises in Muscat, capital of the Arab country.
Iran's Army stages military drill in Isfahan province
Iran's Army Ground Force staged large-scale military exercises called "Beit ul-Muqaddas ۲۷" in the country's central Isfahan province.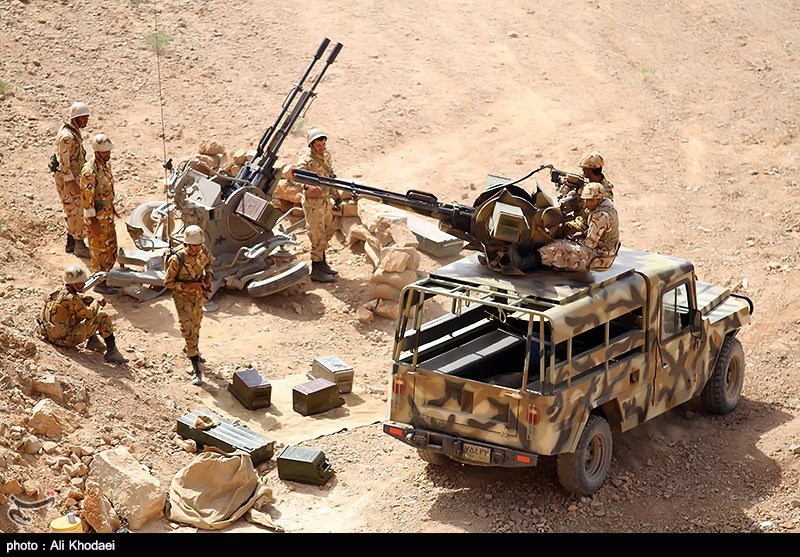 Iranian, Omani FMs discuss bilateral, regional issues
The Iranian and Omani foreign ministers, Mohammad Javad Zarif and Yussef bin Alawi, on Tuesday held talks on a range of issues, including bilateral relations and the latest developments in the Middle East region.
5th round of nuclear talks starts today in Vienna
Iran's negotiating team and representative of the European Union (EU) are  starts the fifth round of nuclear talks in the Austrian capital on Tuesday.
Abbas Araqchi and Majid Takht-e Ravanchi, on behalf of Iran, and Helga Schmid on behalf of 5+1 member countries of the EU- the UK, France and Germany- are to attend the talks.
MAy 27, 2015
Iran, P5+1 start 2nd day of nuclear talks in Vienna
Representatives from Iran and the P5+1 countries start the second day of a fresh round of nuclear talks on drafting the text of a final agreement over the Islamic Republic's nuclear program in the Austrian capital of Vienna.
Iran, Kuwait stress confronting Takfiri terrorist groups
Iran's Foreign Minister Mohammad Javad Zarif and his Kuwaiti counterpart have stressed the necessity of confronting Takfiri terrorist groups in the Middle East.
Zarif and Kuwaiti First Deputy Prime Minister and Minister of Foreign Affairs Sheikh Sabah al-Khalid al-Sabah made the remarks while discussing regional issues in a meeting in Kuwait on Tuesday.
Iran FM urges serious OIC action on Yemen
Iran's Foreign Minister Mohammad Javad Zarif has urged the Organization of Islamic Cooperation (OIC) to take serious action to deal with problems facing the Muslim world, particularly the ongoing war in Yemen.
IAEA reports disprove Ahmadinejad's office claims: Iran FM
Iran's Foreign Ministry issued a statement last night, saying that IAEA's official reports prove the claims of Ahmadinejad's office false, Farhikhteghan newspaper reported on Wednesday.
In response to the remarks of Ahmadinejad's office that the former government did not allow IAEA's inspectors to interview nuclear scientists, Iran's Foreign Ministry issued a statement on Tuesday night, referring the office to available national documents as well as reports by the International Atomic Energy Agency (IAEA) to see that Zarif's remarks were true.
Iran says nuclear talks with powers might be extended past June 30
A self-imposed deadline of June 30 for Iran and six major powers to reach a final nuclear deal to resolve a decade-long standoff may be extended, Iran's state TV reported.
France's ambassador to the United States, Gerard Araud, said on Tuesday that the deal was not likely by June 30 because technical details would remain to be agreed.
May 28, 2015
Zarif meets with Greek premier, speaker on Thursday
Visiting Foreign Minister Mohammad Javad Zarif  meets Greek Prime Minister Alexis Tsipras and Parliament Speaker Zoe Konstantopoulou on Thursday.
Iran defends spy trial of US journalist
Iran hit back Thursday at U.S. charges that the trial of Washington Post journalist Jason Rezaian on spying charges lacked transparency, insisting its judiciary is independent.