Iran does have the plan to close the strategic Strait of Hormuz but would not do so unless the country's interests are seriously at risk, the chairman of Iran's Joint Chiefs of Staff said late on Friday.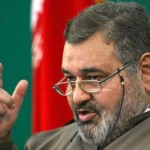 Press TV quoted Major General Seyed Hassan Firouzabadi as saying "we do have the plan to close the Strait of Hormuz since a member of the military must plan for all scenarios."
Highlighting the importance of the Strait of Hormuz as a waterway through which 40 percent of the world's energy supply passes, General Firouzabadi emphasized that Iran, acting rationally, would not close the key route unless its interests are seriously threatened.
Ibrahim Agha Mohammadi, a member of the parliament's national security and foreign policy commission said last week "Iranian lawmakers have drafted a bill that would close the Strait of Hormuz for oil tankers heading to countries supporting current economic sanctions against the country."
Firouzabadi also stated that "our control over the Hormuz Strait remains smart and reasonable," BBC Persian reported.
Moreover, top military commander noted that the recent missile drill by the Islamic Revolution's Guards Corps (IRGC) was mainly intended to examine the readiness of forces and the capabilities of logistics and engineering units, as well as testing the precision of our weapons.
Firouzabadi said Iran has never threatened any country unless they aim to harm us.