August 2020 saw Primeira Liga striker Mehdi Taremi join Porto. In doing so, he becomes one of a select few Iranians ever to have a chance of playing in the UEFA Champions League. With less than a month to go before the all-important group stage draw, the burning question is who he could face with FC Porto, and which combination of opponents will be the deadliest.
Taremi signed off on his time with Rio Ave by scoring a brace against Boavista.
Why is Porto's league title win in 2020 important?
As reigning Primeira Liga champions, Porto are placed automatically in pot 1 of the Champions League draw. This means they cannot be drawn against any of the other league champions from the six biggest leagues in Europe, and neither can they be drawn against Sevilla, who won the UEFA Europa League and gained automatic entry into pot 1 of the Champions League.
The fact that Porto are also guaranteed to avoid two-time conquerors Liverpool is good news for them, with live betting markets on key soccer events set to consistently have the English champions as moneyline favorites throughout the upcoming season. Bitter memories, especially those of a 5-0 home defeat in the knockout phase of 2018, further fuel this feeling.
Though Porto are guaranteed not to face some extremely tough opponents – such as Bayern Munich or Real Madrid – at the group stage, there are plenty of other ways in which Taremi's new team can be challenged. Porto can be drawn against any team in Pot 2, which contains three major English Premier League clubs – Manchester City, Chelsea and Manchester United – and the other two clubs considered part of Spain's 'big three', namely Barcelona and Atletico Madrid.
With Pot 2 completed by Borussia Dortmund and Shakhtar Donetsk, Porto are guaranteed to be challenged for top spot at the very least, in a group that sees two of four teams progress to the 16-team knockout phase.
However, there are also some teams in pot 3 who could prevent Porto from getting there, with Italian giants Inter and Lazio certainly in that category. German side RB Leipzig also scored plenty of goals last season, though it is unclear how they will adapt following star striker Timo Werner's transfer to Chelsea.
How likely is Taremi to win the Champions League with Porto?
Going into the new European football season, Porto were considered around +12500 to lift the Champions League, for the first time since their triumph in 2004. With holders Bayern Munich less than +500 in most places, and sixteen other teams commanding shorter outright odds, Porto are clearly considered little more than an obstacle for better teams.
A run to the quarter finals of the Champions League in 2019 is Porto's joint-best run in the competition since winning it.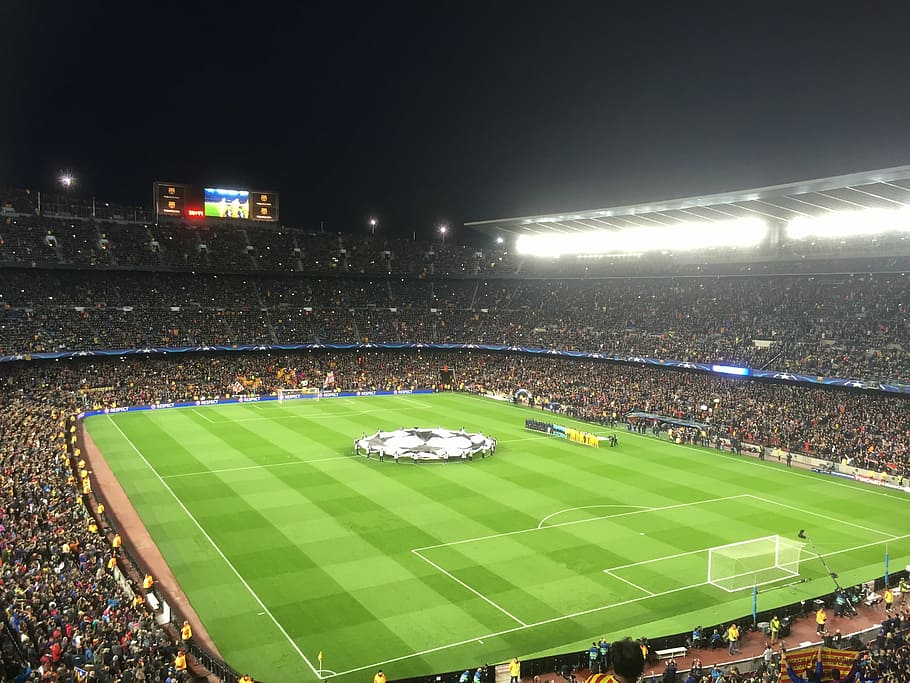 The Champions League is the greatest and most lucrative club-level competition in the world.
Where does Taremi fit in?
Taremi has wasted no time in expressing his joy at signing for Porto, just a year after joining Rio Ave, and will be one of the most motivated members of the Portuguese champions' roster in the coming months. At the time of his transfer, Taremi said:
"I always dreamed of playing in the (UEFA) Champions League. I am happy with this move. Being the first Iranian player ever at FC Porto, a club in Portugal, one of the greatest in the world, makes me happy."
After netting 18 league goals in the 2019/20 campaign with another Portuguese side, Rio Ave, nobody can deny that it is a well-warranted move, with the 28-year-old at the peak of his powers. Across all competitions, he averaged 1.31 goals per game last term, with exactly a third (seven) of his 21 competitive goals proving decisive in victory.
Three of his last four goalscoring appearances for Rio Ave also saw him score twice, with the second goal arriving late (beyond the 80th minute) in each of those three matches. The ability to carry that over, into a club that demands infinitely more from its players than Rio Ave, will provide Porto with a much-needed element of surprise in the Champions League.