By Trend
Egypt has "no objection" to importing and refining Iranian oil, the state-run Al-Ahram reported, citing Oil Minister Osama Kamal, Bloomberg reported referring to the state-run Al-Ahram newspaper.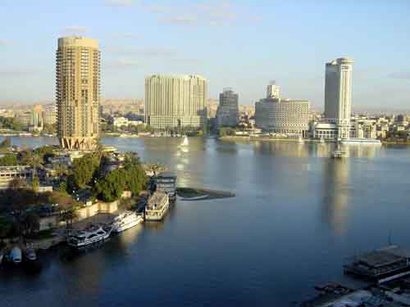 As quoted by the newspaper, Kamal said he believed that President Mohamed Mursi's recent visit to Iran would open doors for economic cooperation between the two countries, the Cairo-based daily reported.
Egypt's president Mursi has participated at the 16th NAM (Non-Aligned Movement) summit in Tehran a few days ago. He was the first Egyptian president since 1979 who visited Iran.
Mursi also handed over the Non-Aligned Movement presidency to Iranian President Mahmoud Ahmadinejad during a ceremony at the summit. Iran will from now on serve as NAM head for three years.
Iranian crude exports have been dropping steadily this year due to numerous imposed U.S. and European sanctions. Islamic Republic's supply rose by 50,000 bpd in August, according to the survey, to 2.85 million bpd, Reuters reported.
The Iran Project is not responsible for the content of quoted articles.