Leader of the Islamic Revolution Ayatollah Seyyed Ali Khamenei will address the Non-Aligned Movement (NAM) summit  in Tehran.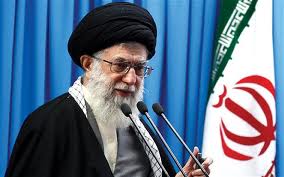 Ayatollah Khamenei delivered a historical speech at the 8th NAM summit in 1986 when he was the president of the Islamic Republic of Iran.
"Today, world powers rule, interfere, pass judgment and unilaterally determine economic system and trade relations with weaker [nations] and even interpret transcendental humane concepts such as freedom, human rights… as they want because they own power tools," Ayatollah Khamenei said during his 1986 speech.
"Thinking and deciding freely and independently for oneself, and ignoring the demands, interests and views of world bullies is what the world lacks today," he added.
Ayatollah Khamenei described "leaders of weak resolve, fear of confronting the [global] arrogance, relying on these powers, not believing in the power of people" as the main causes of the weakness and passivity of the third world countries.
In another part of his speech, the then president of the Islamic Republic said that the Islamic revolution was a proof that global hegemony is not invincible.
The 16th summit of the NAM member states kicked off in the Iranian capital, Tehran, on Sunday.
At the opening ceremony of the NAM expert-level meeting on Sunday, Iran assumed the rotating presidency of the movement for three years.
More than 100 countries are participating in the summit that is scheduled to end on August 31.
NAM, an international organization with 120 member states, is considered as not formally aligned with or against any major power bloc.