By International Business Times
The upcoming Non-Aligned Movement (NAM) summit in Tehran, quite ironically, has become a stage to gauge the member nations' stand on certain international issues, though the world's largest single political coalition doesn't promise support to any major power bloc.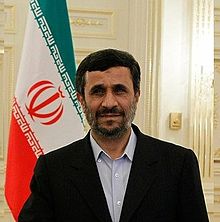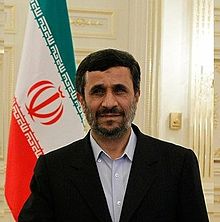 The NAM group of nations, which consider themselves not aligned officially with or against any major power bloc, will hold their 16th summit in Tehran from Aug 26 to 31 after an interval of three years.
In an editorial published Wednesday, the Washington Post openly urged U.N. chief Ban Ki-moon to boycott the Tehran conference, especially when Iran sees the summit as the best opportunity to confront the sanctions which the Western nations have imposed for turning down calls to quit its clandestine nuclear weapons program.
"Iran continues to supply weapons to the besieged regime of Syrian President Bashar al-Assad, which subverted the Security Council's peace initiative. And don't expect any muffling of Iran's long-standing and poisonous anti-Zionism," the Washington Post wrote in a commentary with an unmistakably enraged tone.
With a hint of sarcasm, the Post criticized U.N. chief's supposed plan to "single-handedly persuade Iranian President Mahmoud Ahmadinejad and Supreme leader Ayatollah Ali Khamenei to end their quest for nuclear weapons," saying: "More likely, Mr. Ban will be forced to endure public lectures from the Iranian leaders about their right to enrich uranium, and rants threatening to wipe Israel off the map."
Though Ban has not yet officially announced his plan to attend or skip the summit, American and Israeli media have been quite agitated after some sources said he was determined to go.
"Israel has already conveyed its concerns to the Secretary General, saying that his visit will broadcast a message of 'business as usual' to Tehran and would undercut international efforts against its nuclear drive," Israeli newspaper Haaretz reported.
Haaretz said that the summit was expected to voice support for Palestinian bid for recognition at the upcoming U.N. General Assembly while the Washington Post called the conference a "festival of resistance to the United States, the United NationsSecurity Council and Israel."
Haaretz wrote, citing sources, that "by shaking Ahmadinejad's hand, Ban will be crossing a red line by legitimizing the Iranian president's recent anti-Israel and anti-Semitic tirade."
Ahmadinejad was quoted as saying in a Ramadan speech that "Anyone who loves freedom and justice must strive for the annihilation of the Zionist regime in order to pave the way for world justice and freedom," the report said.
It's not only the U.N. chief who is facing the Western ire over the summit. Indian Prime Minister Manmohan Singh's visit to Tehran for the summit, the first high-profile visit by an Indian premier in over a decade, is not exactly welcomed by the U.S.
When asked about Singh's decision to visit Tehran, U.S. State Department spokesperson Victoria Nuland said Washington talked to India bilaterally about all of its concerns with regard to Iran.
"We would hope, as we always do when our partners and allies are involved in any kind of intersection with Iran, that the larger points are made about the importance of Iran coming back into compliance with its international obligations, using the opportunity that the P-5+1 has offered for diplomacy to actually make real progress, and also express concerns about the other alarming trends that we've seen with regard to Iran, including its support for terror," Nuland told reporters Tuesday.
This isn't the first time the coalition's credibility has been questioned over the politics of its hosting nation.
The Iran Project is not responsible for the content of quoted articles.