By Reuters
(Reuters) – A senior Iranian official told President Bashar al-Assad on Tuesday that Syria was a vital partner in Tehran's regional anti-Israeli alliance, which Iran would not allow to be broken.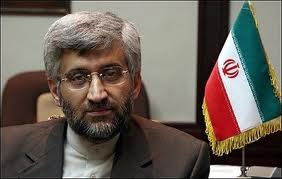 "Iran will not any allow the axis of resistance, of which it considers Syria to be an essential part, to be broken in any way," it quoted Saeed Jalili, secretary of Iran's Supreme National Security Council, as telling Assad, who faces an armed uprising against his rule.
The Iran Project is not responsible for the quoted articles.