Before anything else in this article, let's read one of our user's anecdotes:
For a while, I was thinking about myself, about the goals I set for myself, after all, everyone writes new year's resolutions and tries to pave the path and get closer to their prospects!
I thought that, well, I found a job that I was interested in, but what's going to happen? Is that all? Of course not! I want to get better and improve. If there is no forward movement in people's lives, they will become stagnant, unmotivated, and tired! They should keep growing, and what is needed for growth? Education!
Everything in this world comes with a price; Trust me! Many of us do not take courses because of their cost, and also lack of time and internal motivation! These days we do not have enough time and the expenses are skyrocketing, too!
What is your field of interest? Do you want to emigrate? Do you want to get a promotion at work? I realized that I had to do two things first: First, brush up on and improve the languages I have already learned. Second, whether I can learn a third or fourth language or not because the world has always been in favor of those who are multilingual and can communicate with more and more people!
So I thought about my options and I decided to talk to the manager of the company I worked in about providing the employees with learning courses and the budget it needed. He slept on it for a while and he found it an interesting idea.
There I told myself "you have to do something yourself to speed it up", so I visited the websites of platforms and schools, and I checked their special package for organizations section. I requested a demo from many of them and among all these institutes and platforms, I found an online language class platform that had several advantages over the others:
A variety of languages ​​that could be provided for organizations.
Covering a variety of language skills, such as Speaking, grammar, business, language test preparations, etc.
Considerable discounts for organizations.
An Exclusive access for organizations on their website and the easy process of reviewing courses and registration.
Expert language tutors with years of experience.
Of course, I have ha
d the experience of working with this platform before and I found its User Interface interactive and easy to use.
It happened like this: we requested some of the courses and exclusive access was given to us. Now, not only us but also our customers who are in the customers club can get discounts. My experience using the Tikkaa online language learning platform was great!
What is Tikkaa's organization panel, organization package, corporate package, or pane
l?
How often do you think about learning new skills? Your reason can be higher income, immigration, job promotions, inner feelings of growth, and thousands of other reasons! In addition to special discounts for 5, 10, and 16-session reservations (a whole term), one of Tikkaa's outstanding discounts is for corporate reservations.
After talking to the unit in Tikkaa responsible for the corporate packages and them doing their due diligence, your company or organization can register a request for a contract with Tikkaa online language learning platform.
Your organization's exclusive page on Tikkaa's website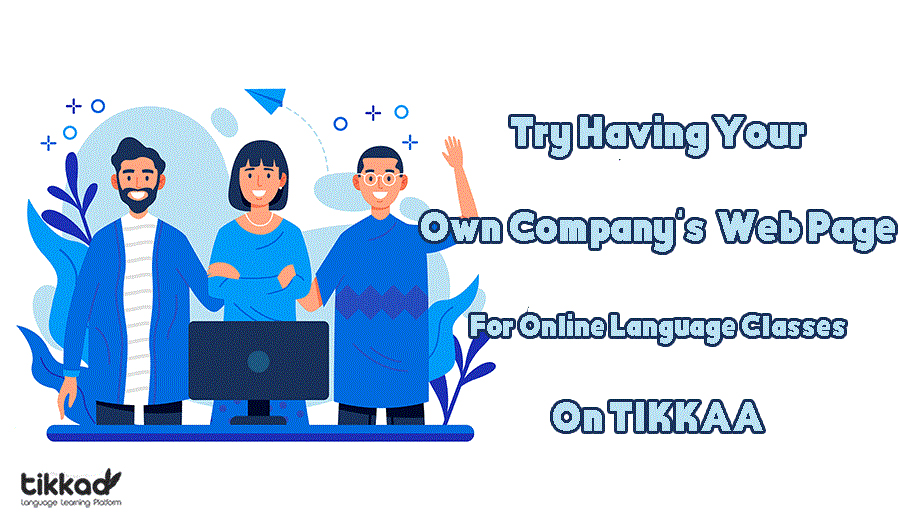 After a contract is signed between your organization and Tikkaa,Tikkaa's team will provide what is necessary to create a page dedicated to your organization on Tikkaa's website. Your page will be special and personalized according to the services and features of your organization's customers club, as well as packages for the employees and intensive courses desired by the organization.
Employees and customers in the customers club
Fortunately, in Tikkaa, there is no limit to creating a corporate panel for employees or the customers in the customers club. In addition to the employees of your organization, customers who are in the customers club can also participate in online language learning classes and courses with special discounts on your dedicated page at Tikkaa.
Language learning with special discounts for organizations and corporates at Tikkaa online language learning platform
Tikkaa covers 14 different languages; Therefore, when choosing a second language to learn, your choices are not limited.
One of the exceptional features that a language learning platform can have is the possibility of booking a class with specific teachers to achieve a specific goal. At Tikkaa, you can choose your teacher using different filters. For example, you can have a female teacher or a teacher who specializes in preparing learners for a specific language test.
Companies that have a contract with Tikkaa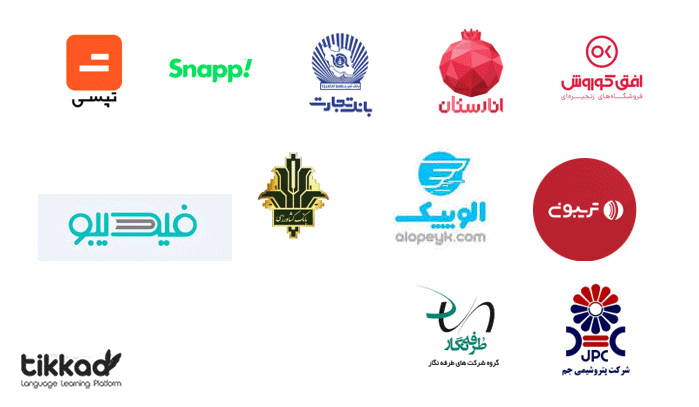 Contact Tikkaa online language learning platform via 021-91016620.