Tasnim– Hundreds of Syrians in the town of al-Kirk al-Sharqi in Daraa celebrated the recapture of several areas by the Syrian army in south.
The locals raised portraits of President Bashar Assad and waved the Syrian flag, SANA news agency reported on Sunday.
They hailed the sacrifices of Syrian troops and called for the continuation of the operation until full liberation of all areas from the grip of the terrorists.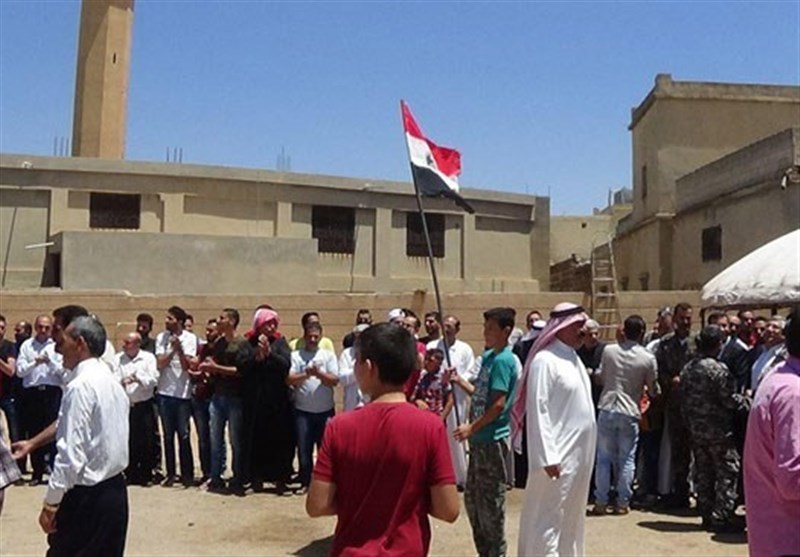 They also congratulated Assad on the recent victories scored by the Syrian army against terrorists.
A similar ceremony was held in Um Walad town in the eastern countryside of Daraa, in which hundreds of the locals explored ways to restore full security to the area.
Head of the Health Directorate in Daraa, Ashraf Bamo, said that the governorate will rehabilitate the health centers damaged by terrorism and provide them with the necessary cadres.
On Saturday, Syrian troops captured the Nassib district, the main border crossing with Jordan after the militants announced they had reached an agreement with Russian mediators to end the violence in the southern province of Daraa and surrender the crossing.