Tasnim – At the conclusion of a tour of Balkans on Saturday morning, Iranian Foreign Minister Mohammad Javad Zarif paid tribute to late leader of Republic of Bosnia and Herzegovina Alija Izetbegovic at his tomb in Sarajevo.
The top Iranian diplomat's tour of the Balkans concluded on Saturday with a floral tribute before the grave of Izetbegovic, a Muslim lawyer and politician that became the first President of newly-born Bosnia in 1992.
The revered Bosnian figure died in October 2003 at the age of 78.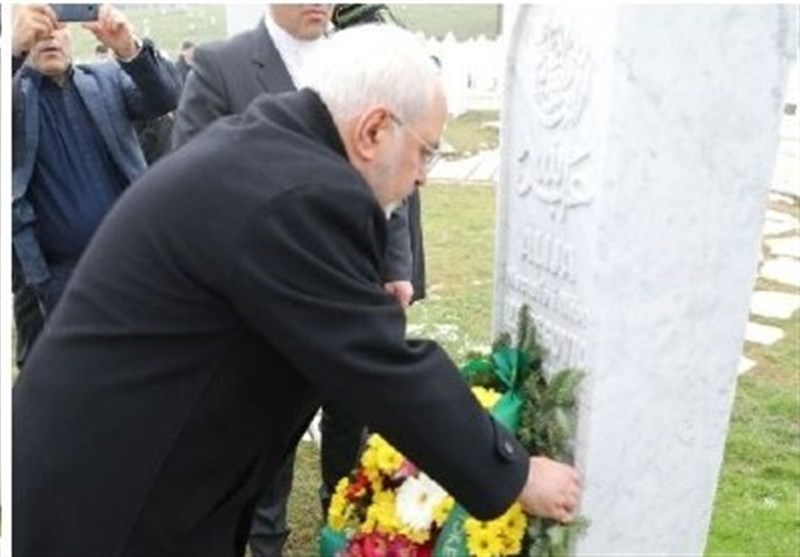 Foreign Minister Zarif travelled to Bosnia in the final leg of a tour that took him earlier to Croatia, Serbia and Bulgaria in cold winter weather.
During his stay in Sarajevo, Zarif held meetings with Bosnia's prime minister, foreign minister and parliament speaker.
The official meetings mostly related to plans for closer bilateral ties in the cultural fields, tourism industry, regional cooperation in the fight against terrorism, and stronger trade exchange.