Tasnim – President of Iran said the country is prepared to supply Pakistan's needs for energy and to construct power plants across the border areas to export electricity to its neighbor.
"We are ready to supply energy to Pakistan, and also welcome the Pakistani investors in this sphere," President Hassan Rouhani said in a meeting with Prime Minister of Pakistan Shahid Khaqan Abbasi, held on the sidelines of the UN General Assembly in New York on Tuesday evening.
The president also said Iran is prepared to construct power plants in the areas bordering Pakistan by joint investment from the other countries and export electricity to Pakistan.
He further described border security as a requisite for the enhancement of bilateral relations, saying the Islamabad government is expected to detect and disband the terrorist groups that carry out attacks on the Iranian borders from inside Pakistan.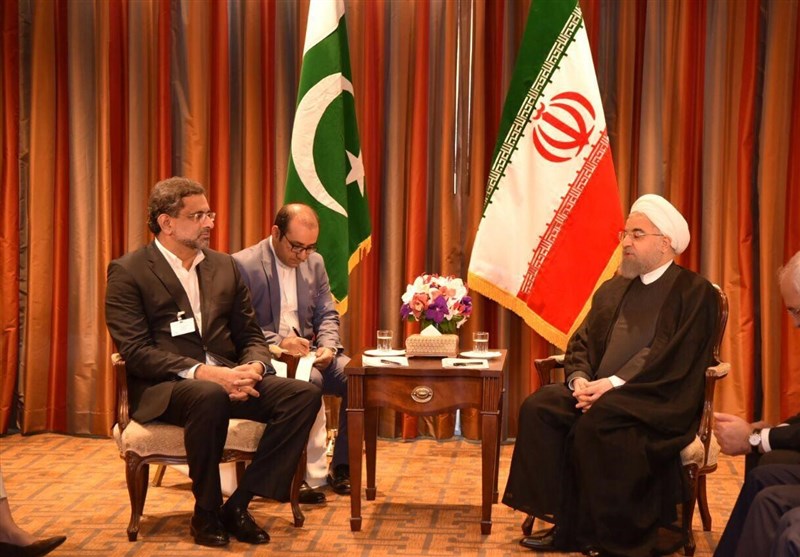 For his part, Abbasi said Pakistan is trying to settle Iran's concerns about the borders and has deployed Army troops to the frontiers to ensure security.
He also called for the expansion of economic, security and regional cooperation between the two neighbors.
In recent years, there have been sporadic incidents on Iran-Pakistan border with terrorist elements operating inside Pakistan launching cross-border attacks. However, the two countries have been working to enhance security in the region.
In a latest such incident, a cross-border terrorist attack from inside Pakistan took place on April 26, in which ten Iranian servicemen were killed on duty in Mirjaveh, the province of Sistan and Balouchestan.