MNA – Iranian lawmakers on Wednesday overwhelmingly voted to re-elect Ali Larijani as parliament speaker for the second year of the 10th Parliament.
Larijani won 204 out of 268 votes cast during the open session of parliament on Wednesday. He won the post while running against no contestant.
Larijani has been parliament speaker since the eighth parliament started in 2008. He was secretary of Iran's Supreme National Security Council before being elected as a lawmaker from Qom.
Last year, he managed to secure 205 out of 263 votes to remain in the position of speaker, while running against Ruhollah Hosseinian who received only 36 votes.
Following the polls, Larijani expressed his gratitude to the MPs' continued confidence in him and hoped that the parliament will be successful in fulfilling its responsibilities and the nation's demands in his tenure.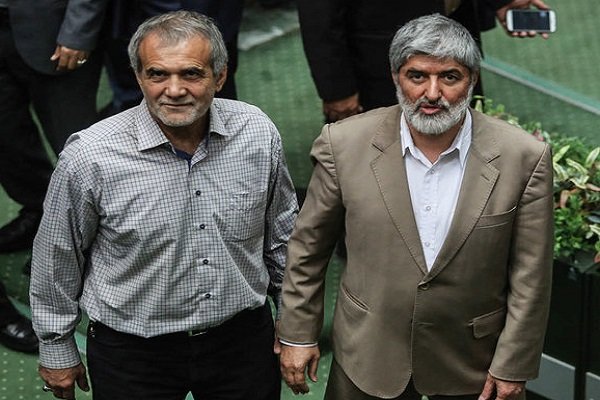 The parliamentarians also re-elected reformists Masoud Pezeshkian and Ali Motahari as the first and second deputy speakers with 179 and 163 votes, respectively.