TEHRAN (Tasnim) – Iran plans to save the endangered Lake Oroumiyeh in northwest of the country in joint cooperation with Japanese experts, the secretary of Oroumiyeh Lake Revival Headquarters said Monday.
At a press conference on Monday, Mohammad Masoud Tajrishi underlined the government's determination to save one of the world's largest saltwater lakes from disappearing, saying that a joint operation by Iranian and Japanese teams will be carried next week to that end.
He added that the teams will be tasked with reducing water loss in areas surrounding the lake as much as possible, using pipes and proper water distribution network.
Tajrishi further said that the operation will require farmers operating near the lake manage water consumption and help revive it.
As Lake Oroumiyeh is shrinking and deserts of salt expanding, Iranian officials are trying to find ways to avert an imminent disaster and to stop the salt lake from drying up.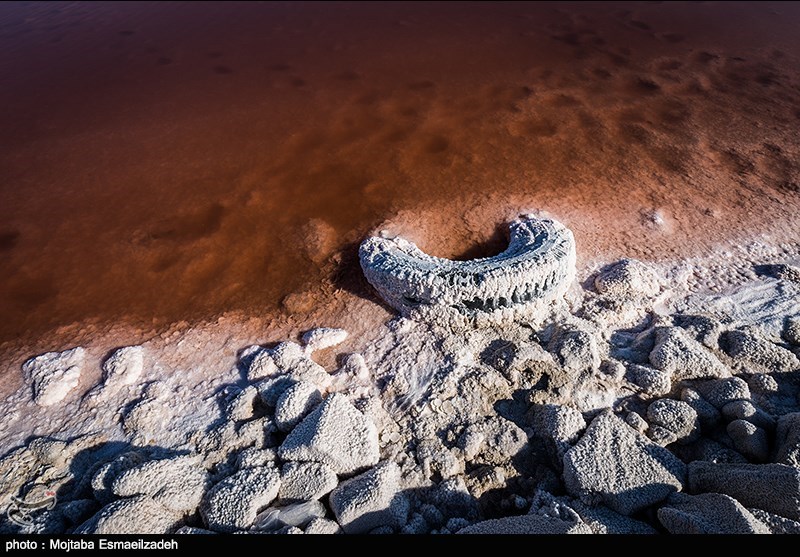 One of the largest salt lakes in the world and classified as a Biosphere Reserve by UNESCO, Lake Oroumiyeh has lost more than 60 percent of its surface over the last two decades due to drought and the damming of rivers feeding it.
The disappearance of the lake could leave behind billions of tons of salt which in turn displace millions of people and endanger the ecosystem of all surrounding areas, whose economy relies on agriculture and tourism.
By Tasnim News Agency