Tehran, March 5, The Iran Project – Iran officially took part in the 2016 Munich International Handicraft Fair for 1st time which was held for seven days in Munich international fairground, Germany.
Supervised under the management of Tourism and Handicrafts Center of Iran Tourism and Auto Racing Center and assistance of Hafez Cultural Institute in Germany, Iran attended the 2016 Munich International Handicraft Fair for the first time.
Some 13 Iranian artificers and craftsmen from Isfahan, Fars, Alborz, Ardebil, Tehran, Mazandaran and Gilan provinces participated in Iran's stands, presenting Iran's handicraft and artistic productions in fields of carving, etching on cooper, jewelry, silk embroidery and so on to European visitors.
Distributing cultural packages in order to introduce Iran's potentialities in supply of arts and handicrafts, performing live traditional music of the country, establishing handicraft workshops and hosting the guests by tea and Iranian traditional sweets were among measures of Iran's stand which were notably welcomed by German visitors.
Iran's head of Consulate office to Munich was also among those who attended Iran's stand during the exhibition.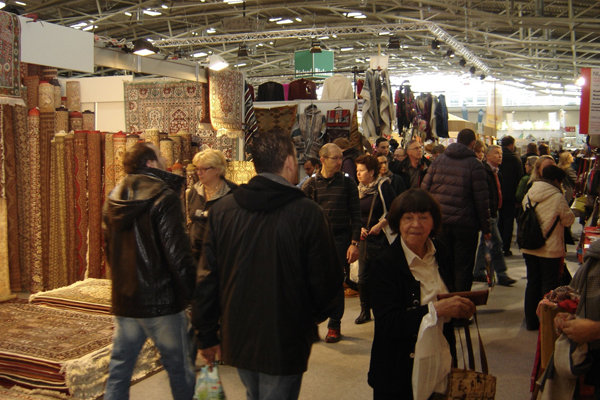 The 67th Munich exhibition was held with the participation of nearly 2,000 well-known companies and vendors from 30 countries. This International fair took place from Wednesday, February 24 to Tuesday, March 1.