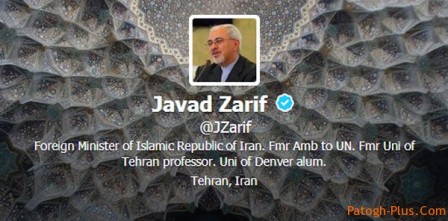 Tehran, March 20, IRNA – Foreign Minister Mohammad Javad Zarif on Friday responded on his twitter account to the video message of US President Barack Obama to Iranians on the occasion of Nowruz (New Year).
'Iranians have already made their choice: Engage with dignity,' Zarif wrote.
He also ureged the United States government to make the right choice saying, 'It's high time for US and its allies to choose: Pressure or agreement.'
On Thursday, President Obama said Iran has met its commitments under the interim nuclear deal and that there has been progress in nuclear talks between Tehran and the P5+1.
'Just over a year ago we reached an initial understanding regarding Iran's nuclear program and both sides have kept our commitments," Obama said in an annual video message marking Nowruz, the Persian New Year.
Iran and the P5+1 – the US, Britain, Russia, China, France and Germany – are currently negotiating to reach a comprehensive agreement on Tehran's peaceful nuclear program as a deadline slated for July 1 draws closer.
On the fifth day of the latest round of negotiations in the Swiss city of Lausanne, a meeting was held between Iranian Foreign Minister Mohammad Javad Zarif and US Secretary of State John Kerry.
Following his talks with Kerry, Zarif said the negotiations have reached an extremely complicated point.
The two sides have already missed two self-imposed deadlines for inking a final agreement since they signed an interim accord in the Swiss city of Geneva in November 2013.
By IRNA