TEHRAN (Tasnim) – No Iranian pilgrim was hurt in last night's mortar attack near the Iraqi holy city of Karbala, an Iranian official said.
"Fortunately, no Iranian pilgrim attending the Arbaeen processions was hurt in these mortar attacks," Mohsen Nezafati, a senior official at Iran's Hajj and Pilgrimage Organization, reiterated.
Also, Mostafa Qassemi, the official in charge of the organization's office in Iraq, denied reports on the injury of the Iranian pilgrims in the attack.
Qassemi described the current security conditions in Karbala as "acceptable" and added that security forces are trying to ensure the security of pilgrims.
Last night, a barrage of mortar shells killed one person and injured four on the western side of Karbala, Iraq. According to the police official, the victims were residents and not pilgrims.
Shiite pilgrims are rushing to Karbala to attend the mourning ceremony of Arbaeen, which marks the 40th day after the anniversary of the martyrdom of the third Shiite imam, Imam Hussein (AS), the grandson of the Prophet Muhammad (PBUH).
So far, an estimated number of 1.3 million Iranian pilgrims have travelled to Iraq this year for the religious event.
Iranian President Hassan Rouhani on Tuesday praised the procession of pilgrims in Iraq marking Arbaeen as "the most unique and the greatest gathering of Muslims".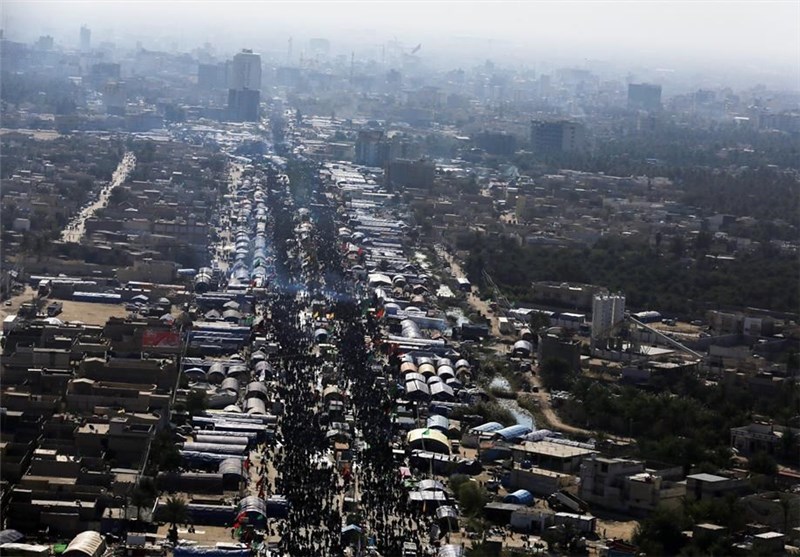 The Iran Project is not responsible for the content of quoted articles.