TEHRAN (Tasnim) – Twice as many Iranian pilgrims have crossed the border to neighboring Iraq to perform the religious rites in this year's Arbaeen than the previous year amid removal of the visa fees, Iran's police chief announced.
Speaking to reporters in the city of Semnan on Tuesday, Brigadier General Esmail Ahmadi Moqaddam said more than one million Iranian people are expected to travel to Iraq until Arbaeen (December 13) with an ongoing trend in the influx of pilgrims.
An average of 50,000 people enter Iraq from Iran on a daily basis through three border crossings, the commander noted.
Arbaeen is the 40th day after the anniversary of the third Shiite Imam's martyrdom.
Each year, pilgrims, mainly from Iraq and Iran, travel long routes on foot to the holy city of Karbala, where the tomb of Imam Hussein (AS) is located.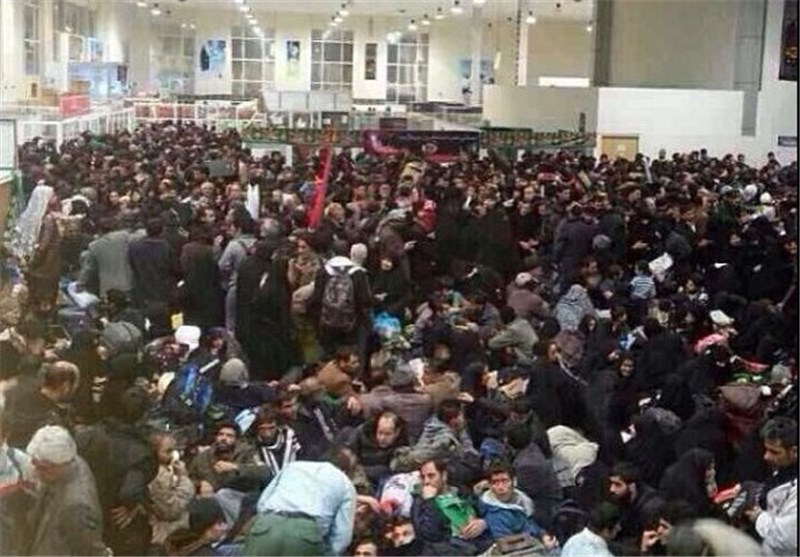 This year's procession is of even greater significance as the ISIL terrorist group, known by both Sunni and Muslims as a foreign-backed enemy of Islam, has seized parts of Iraq since an invasion this summer.
The militants could make swift advances in northern and western Iraq after capturing large swaths of northern Syria.
However, a combination of concentrated attacks by the Iraqi military and the popular forces, who rushed to take arms after top Iraqi cleric Ayatollah Ali al-Sistani issued a fatwa calling for fight against the militants, have blunted the edge of the ISIL offensive.
The Iran Project is not responsible for the content of quoted articles.