Human rights activists from Pakistan and India, Malala Yousafzai and Kailash Satyarthi, have named as the joint winners of the 2014 Nobel Peace Prize, the award's committee announced in Oslo.
17-year-old Malala Yousafzai was shot in the head two years ago by the Taliban when she was on her way to school. She was targeted for being an active campaigner for girl's rights for education, which the Taliban opposes.
Malala survived the attack and continued with her fight for human rights, bringing the issue of education for girls into the global spotlight.
Yousafzai has become the youngest Nobel Prize winner, bypassing Australian-born British scientist Lawrence Bragg, who received the Physics Prize at the age of 25.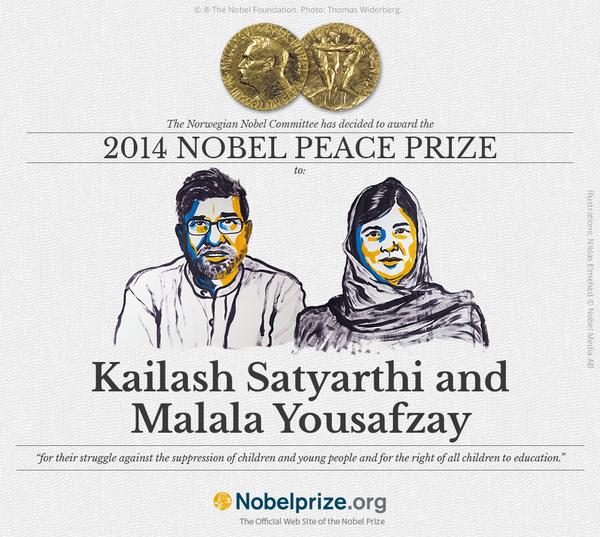 60-year-old Kailash Satyarthi is an Indian children's right advocate.
He has actively campaigned against the use of child labor and in 1998 initiated an annual global march against the practice.
"The Nobel Committee regards it as an important point for a Hindu and a Muslim, an Indian and a Pakistani, to join in a common struggle for education and against extremism," said Thorbjoern Jagland, the head of the Norwegian Nobel Committee, as cited by Reuters.
By RT
 The Iran Project is not responsible for the content of quoted articles.