Tehran hosting 11th international Iran Petrochemical Forum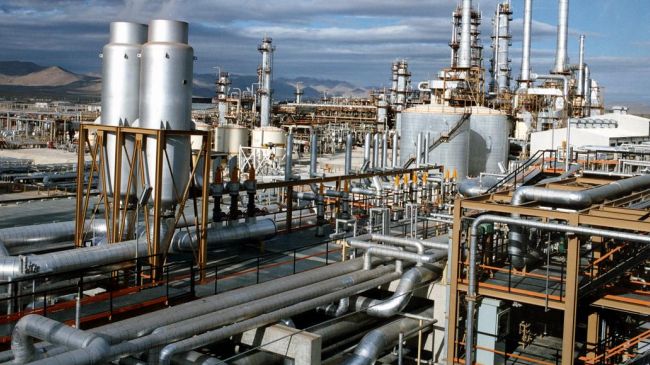 The 11th international Iran Petrochemical Forum (IPF) begins its work in the Iranian capital, Tehran.
The two-day forum opened on Saturday, bringing together representatives from 23 countries, including 330 local and 50 foreign firms as well as 70 foreign guests.
The move is in line with the new energy diplomacy of Iran's Oil Ministry.
The delegates are to discuss the future trends in the petrochemical industry, including Iran's new aggressive investment program entitled 'Another Leap Forward' which seeks to further develop the country's up, mid and downstream petrochemical sectors and raise its output to 100 million tons per annum.
Regional and international participants at the IPF 2014 will hold discussions on key issues of interest to the petrochemical industry, including new technologies, environment protection, new applications of petrochemical materials as well as marketing and the trading of products.
Iran is hosting the forum following some sanctions relief on the Islamic Republic, including the EU and US bans on the country's petrochemical exports.
The ban ease is part of an agreement inked in the Swiss city of Geneva last November between Iran and the five permanent members of the UN Security Council – the US, France, Britain, Russia, and China – plus Germany.
The head of Iran's Oil, Gas and Petrochemical Products Exporters Union Hassan Khosrojerdi said in April that European countries such as Italy, Spain and Greece had resumed imports of petrochemical products from Iran.
He added that Iran's petrochemical exports rose by about one percent from USD 10.165 billion to USD 10.723 billion during the last Iranian calendar year, which ended on March 20, 2014.
By Press TV
The Iran Project is not responsible for the content of quoted articles.