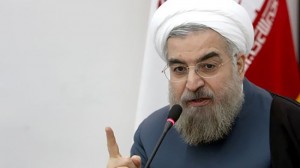 Islamabad, Oct 14, IRNA – Editor of a Pakistani newspaper on Monday said that fruitful visit of Iranian President Hassan Rouhani to the United Nations (UN) has proved successful diplomacy of the Iranian government.
Talking to IRNA, Zahid Malik, chief editor of daily 'Pakistan Observer' hailed the resumption of talks between Iran and five permanent members of the United Nations Security Council plus Germany to settle disputes.
The next round of nuclear talks between Iran and 5+1 is to be held in Geneva on October 15-16.
Malik said that the US has changed its approach towards the Islamic Republic because of the wisdom of Iranian leadership. "In my personal opinion President Rouhani had an excellent UN visit,' he said.
The analyst said that even the western media and think tanks have changed their tone towards the Iranian President. "President Rouhani is a visionary leader and man of principles," he said.
Praising the foreign policy of Iran, the chief editor said that it is pragmatic and has strong foundation. The analyst noted that the Iranian foreign policy is practical and based on reality.
He reiterated that phone call by US President Barack Obama to the Iranian President is a turning point in global politics.
The intellectual added that leadership of Iran deserves a round of applause for pursuing peaceful policy.
He noted that the US has changed its approach towards Iran despite the Zionists' pressure.
Malik was of the view that continuation of talks between Iran and western powers is necessary for the world peace.
He stressed that Iran is a signatory to the NPT and has every right to pursue peaceful nuclear program.
He strongly believed that West must not doubt about the peaceful nature of Iran's nuclear program. "Iran is an independent state and can develop nuclear technology for peaceful purposes," he said.
By IRNA
The Iran Project is not responsible for the content of quoted articles.