Attacking Syria will endanger security of Israeli regime': Iran MP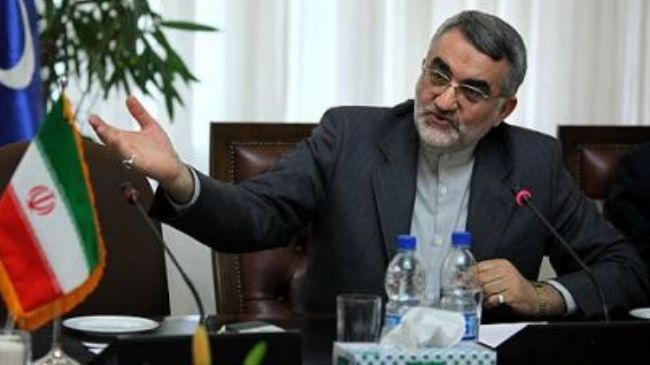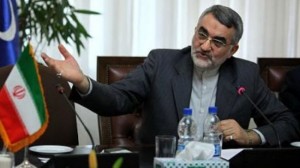 Senior Iranian lawmaker Alaeddin Boroujerdi has warned that a military strike on Syria will put in jeopardy the security of the Israeli regime.
Commenting on US failure to persuade G20 countries for an attack on Syria, Boroujerdi said Washington has also faced opposition from its allies for a military attack on Iraq but it eventually launched a war on the country.
He described the situation in Syria different from that in Iraq and said, " An attack on Syria equals putting at risk the Zionist regime [of Israel's] security, which is a strategic issue for Washington. That is why there are conflicts inside and outside the US about reaching consensus on an attack on Syria," he added.
He added that it was internationally unacceptable of the US to rush into starting another war in the region without UN Security Council approval.
The administration of US President Barack Obama has been campaigning for strikes against Syria since August 21, when the militants operating inside the Middle Eastern country and its foreign-backed opposition claimed that over a thousand people had been killed in a government chemical attack on the outskirts of the capital Damascus.
The Syrian government categorically rejected the accusation.
Blatant calls for war by the US administration have not faded despite reluctance by some of its closest allies to participate in the US war plans.
On Friday, world leaders ended the Group of Twenty developed and developing economies (G20) summit in St. Petersburg, Russia, while remaining deeply divided over military action in Syria.
At the end of the summit, Russian President Vladimir Putin said that Moscow and a great majority of the world leaders who attended the summit opposed a unilateral military offensive against Syria.
Meanwhile, the US President defied pressure on Friday to abandon plans for a war against Syria and claimed that he gained the support of nine G20 leaders for a "strong" response to the chemical weapons attack that allegedly killed hundreds of people in the suburbs of Damascus last month.
The US Congress will debate the military attack when lawmakers return from recess on September 9.
The UN, Iran, Russia, and China have warned against war.
By Press TV
The Iran Project is not responsible for the content of quoted articles.