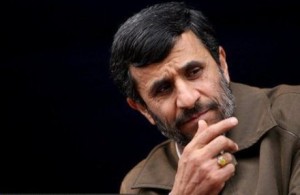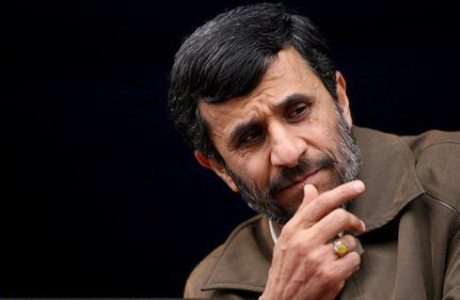 Incumbent Iranian President Mahmoud Ahmadinejad has congratulated Hassan Rohani following his victory in Iran's 11th presidential election.
In a message on Saturday, Ahmadinejad congratulated Leader of the Islamic Revolution Ayatollah Seyyed Ali Khamenei, the Iranian nation and the president-elect on the important June 14 election.
"I have always deeply believed in the vast and endless capacities of the Iranian nation for development and [achieving] greatness," Ahmadinejad said in his message.

"I believe that all peaks of glory can be conquered by believing and trusting in the Iranian nation and by respecting different interests and tastes," the Iranian president added.
Rohani's rivals including Tehran Mayor Mohammad-Baqer Qalibaf, former Foreign Minister Ali-Akbar Velayati, Secretary of the Expediency Council Mohsen Rezaei and Secretary of the Supreme National Security Council Saeed Jalili also congratulated Rohani on his victory.
Former presidential candidates including Mohammad-Reza Aref and Gholam-Ali Haddad-Adel, who withdrew their bids for presidency before June 14 election, also felicitated Rohani following his victory.
Iranian Interior Minister Mostafa Mohammad-Najjar announced on Saturday that of a total of 36,704,156 ballots counted, Rohani won 50.70 percent of the ballots with 18,613,329 votes.
Principlist candidate Mohammad-Baqer Qalibaf came in behind Rohani with 6,077,292 votes. Principlist Saeed Jalili won 4,168,946 votes, and independent Mohsen Rezaei 3,884,412 votes. Principlist Ali-Akbar Velayati and independent Mohammad Gharazi ranked at the bottom of the list, with 2,268,753 and 446,015 votes, respectively.
A total of 1,245,409 ballots were declared invalid.
Nearly 50.5 million Iranians, including more than 1.6 million first-time voters, were eligible to participate in the June 14 elections. The Interior Ministry put voter turnout at 72.7 percent.
By Press TV
The Iran Project is not responsible for the content of quoted articles.