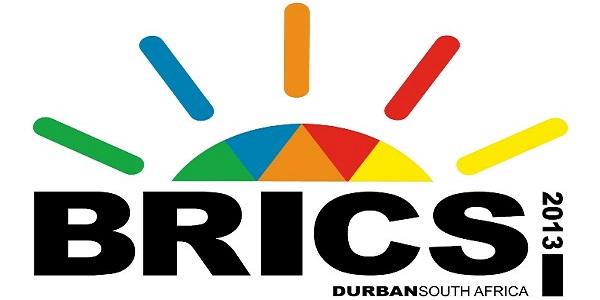 A midst US and Israeli warnings that they will not tolerate a nuclear-armed Iran, BRICS leaders today voiced their concern at the threat of military action against the Islamic Republic. Brazil, Russia, India, China and South Africa leaders also expressed their "deep concern" at the the deteriorating situation in Syria besides stressing that Afghanistan needs a "clear end-state strategy to attain lasting peace and stability".
"We believe there is no alternative to a negotiated solution to the Iranian nuclear issue. We recognize Iran's right to peaceful uses of nuclear energy consistent with its international obligations, and support resolution of the issues involved through political and diplomatic means and dialogue, including between the IAEA and Iran and in accordance with the provisions of the relevant UN Security Council Resolutions and consistent with Iran's obligations under the Treaty on the Non-Proliferation of Nuclear Weapons (NPT)," the leaders said in the the 'eThekwini' (Durban) Declaration at the end of their Summit here.
"We are concerned about threats of military action as well as unilateral sanctions. We note the recent talks held in Almaty and hope that all outstanding issues relating to Iran's nuclear program will be resolved through discussions and diplomatic means," they said. On the issue of Syria, the BRICS called for "Syrian-led political process" to end the two-year-old conflict.
The leaders noted that Afghanistan needs time, development assistance and cooperation, preferential access to world markets, foreign investment and a clear end-state strategy to attain lasting peace and stability. They underscored the need for more effective regional and international cooperation for the stabilisation of Afghanistan, including by combating terrorism. "We reiterate our strong condemnation of terrorism in all its forms and manifestations and stress that there can be no justification, whatsoever, for any acts of terrorism," the declaration said.
The Iran Project is not responsible for the content of quoted articles.