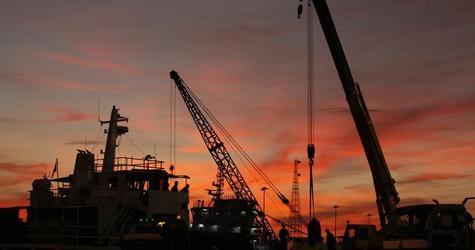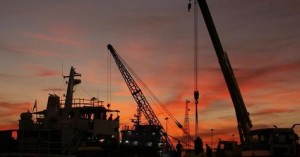 TEHRAN – Some 40 new ports will be inaugurated across Iran by the end of the current Iranian calendar year (March 20), ISNA quoted head of Iran's Ports and Maritime Organization Ataollah Sadr as saying.
Nearly 60 small and multi-purpose ports across the country are being established, Sadr added.
Sadr went on to say that 11 major ports of Iran have the loading and unloading capacity of up to 172 million tons.
In December 2012, Sadr said that Iran plans to increase capacities of its commercial ports by 100 percent by the end of the current Iranian calendar year (March 20, 2013), IRIB reported.
Capacities at Shahid Rajaee Port, Shahid Beheshti Port, and Bandar Anzali Port will be doubled to 6 million tons, 6 million tons, and 16 million tons, he added.
He added that just 135 million tons of the ports' capacity is currently being used for loading and unloading goods.
The ports have the capacity of 5.7 million TEU, but only 3 million TEU of the capacity is being used, he noted.
Iran's trade turnover in the first eight months of the current Iranian calendar year, which began on March 20, amounted to $65.5 billion.
The country conducted transactions with 150 countries during the mentioned period of time.
Exports stood at $28 billion dollars, while imports surpassed $37.4 billion in the 8-month period.
Iran's annual trade turnover is projected to reach $160 billion by the end of the fifth five-year development plan (March 2016).
By Zawya
The Iran Project is not responsible for the content of quoted articles.