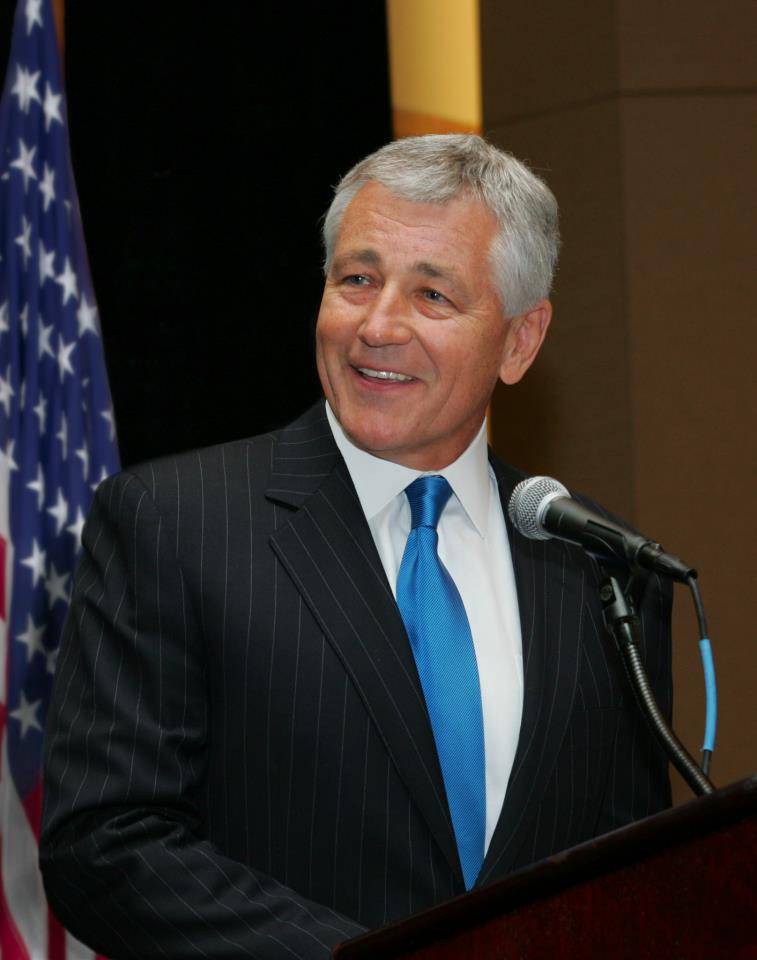 JERUSALEM: Chuck Hagel, the nominee for the next US defence secretary, will seek to rein in Israel over any attempt to carry out a unilateral strike against Iran's nuclear facilities, Israeli observers believe.
Hagel's nomination by US President Barack Obama must still be confirmed by the US Senate, but the prospect of the former senator assuming the top Pentagon post has already stirred concern in Israel.
Analysts and commentators note that Hagel is known for a non-interventionist approach to foreign policy, and is believed to be strongly opposed to the use of military force to tackle Iran's nuclear programme. "The road to Iran stops at Hagel," wrote commentator Bradley Burston in Wednesday's Haaretz newspaper.
"Obama's message to (Israeli Prime Minister Benjamin) Netanyahu on Iran is succinct enough to be spelled out in 10 letters: Chuck Hagel." "The message to Jerusalem is clear: it won't be easy from now on getting a green light from Washington to embark on an adventure in Iran," commentator Orly Azulai wrote a day earlier in the top-selling Yediot Aharonot daily.
"That is one of the reasons why top figures in Jewish organisations in the United States, as well as high-ranking Israeli political officials, have been spending the part number of weeks engaged in a concerted effort to prevent Hagel from being appointed," Azulai added.
"They argue that he is bad for Israel because he supports dialogue with Hamas and Hezbollah, and he doesn't think that the solution to the Iranian nuclear programme is war."
Nadav Eyal, writing in the Maariv daily, agreed that Hagel favoured a non-military solution to the issue of Iran's nuclear programme, which much of the international community believes masks a weapons drive, despite Tehran's denials. "Hagel would like for the US to speak directly with Iran, and no, he does not believe that war is the necessary outcome of the nuclear crisis there. He wants to avoid war at almost any price."
Haaretz's Burston said that in selecting Hagel, Obama was sending the message that in his second term, he would not "grant the same flexibility" to Netanyahu. "In the hole he dug with his ostentatious contempt for Obama, a hole he cannot afford to deepen, Netanyahu may have stumbled into paving the way for Hagel's nomination and confirmation," he wrote referring to the Israeli leader's open backing for Obama's rival in the presidential elections.
"Thus, the prime minister may ultimately become the factor that blocked a war with Iran." Speculation about a possible unilateral Israeli strike on Iranian nuclear facilities reached fever pitch last year, but ultimately came to nothing, amid reports of strong US opposition to any such move.
The Iran Project is not responsible for the content of quoted articles.