By Reuters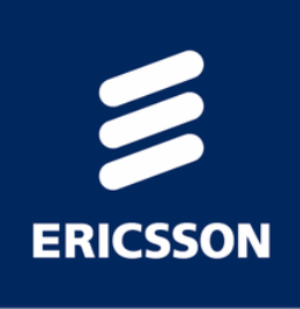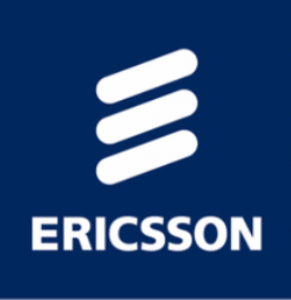 (Reuters) – The Swedish firm Ericsson is working with Iran's largest mobile telecom operator to expand its network and has promised to support another Iranian mobile carrier until 2021, according to interviews and an internal company document.
The involvement of Ericsson, the world's largest mobile network equipment maker, comes at a time when many Western companies have stopped doing business in Iran because of international sanctions or concerns about damage to their reputations. While Ericsson argues in the internal document that telecommunications are a "basic humanitarian service," Iranian human rights groups say Iran's regime has used the country's mobile-phone networks to track and monitor dissidents.
Though standard telecommunications equipment does not fall under sanctions, four major equipment makers, including Ericsson, have all said they plan to reduce their Iranian business. They have said they will not seek new contracts, though they will honor existing ones.
Fredrik Hallstan, a spokesman for Ericsson, confirmed the company is currently working on a new expansion project for Mobile Communication Co of Iran (MCCI), but said the venture, which the carrier calls Phase V, is covered under a contract Ericsson signed in 2008. "We have not extended any agreements … with MCCI and we have no plans to do so either," he said.
He declined to discuss the nature of the work Ericsson is undertaking, its value or how the company will be paid. Foreign firms have had difficulty taking funds out of Iran because of tightening economic sanctions on Iranian financial institutions. The sanctions are designed to deter Iran from developing nuclear weapons; Iran says its nuclear program is aimed purely at producing domestic energy.
Finnish-German venture Nokia Siemens Networks, which had worked previously with MCCI, is not participating in the expansion project, the company said. A spokesman for China's ZTE Corp, another telecom equipment maker that does business in Iran, said: "As far as I know, ZTE is not involved in the MCCI network expansion project."
A spokesman for Huawei Technologies Co Ltd, the Chinese telecom supplier, did not confirm or deny that his company is involved. In a statement, he said Huawei is "limiting our business activities with existing (Iranian) customers." But he added: "For communications networks that have been delivered or are under delivery to customers, Huawei will continue to provide necessary services to ensure communications for Iran's citizens."
Hallstan said Ericsson's promise to continue supporting a second Iranian mobile operator, MTN Irancell, for many years falls under a 2006 contract. MTN Irancell is Iran's second largest mobile carrier.
The sensitivity of Ericsson's work in Iran is made clear in a letter written by an executive of the company. On January 19, an Ericsson vice president wrote to MTN Group, a South African company that holds a 49 percent stake in MTN Irancell. In a letter marked confidential, the executive stated that Ericsson undertakes "to not take actions that could unnecessarily bring any extra press scrutiny and that could potentially destabilize the working arrangements in Iran," according to a copy reviewed by Reuters.
The letter confirmed that Ericsson intends to "continue supporting the MTN Irancell operation and future network expansions … based on Ericsson's existing supply contracts … as long as it is feasibly possible to do business in Iran."
It also confirmed one support contract "until 2021." And it stated Ericsson would continue working with "relevant international organizations to argue that telephony is a basic humanitarian service."
The letter concluded: "Ericsson is looking forward to supporting MTN and strengthening our relationship by working closely together to resolve any practical obstacles and challenges facing the MTN Irancell business."
The executive, who at the time of the letter was in charge of Ericsson's business with MTN, did not respond to a request for comment. MTN declined to comment.
Hallstan said the letter "is correct" in that Ericsson will continue to support MTN Irancell under an agreement it signed in 2006 when the mobile operator launched. "Agreements in the telecommunications industry are very long lasting," he said. "A service support obligation lasting more than 10 years is certainly not unusual in this industry."
The nature of MCCI's latest network expansion remains unclear. The company, a unit of Telecommunication Co of Iran, was the country's first mobile phone operator and has more than 44 million subscribers, according to its website. It has undergone a series of network expansions.
In February 2011, MCCI announced Phase IV, which it said would provide "new generation" text messaging and other data services and would be completed within a year. Attempts to reach officials at MCCI to inquire about Phase V were unsuccessful.
The Iran Project is not responsible for the content of quoted articles.