By Tehran Times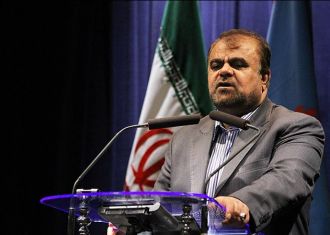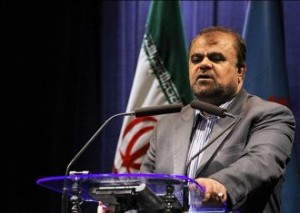 TEHRAN – Iranian Oil Minister Rostam Qasemi has said that the era of cheap oil has come to an end, predicting that oil prices will further increase.
In an interview with the Mehr News Agency, he expressed satisfaction over the current prices of $100-108 per barrel, adding that the prices will go on rising in the near future.
In July, Qasemi announced that no longer there is a need for an emergency meeting of the Organization of the Petroleum Exporting Countries as oil prices jump over 100 dollars a barrel.
He also said the current price of oil is fair.
In October, Qasemi threatened Iran may stop oil exports if the West tightens sanctions against Tehran.
Qasemi said Iran had a Plan B contingency strategy to survive without oil revenues.
"We have prepared a plan to run the country without any oil revenues," Qasemi said. "So far to date we haven't had any serious problems, but if the sanctions were to be renewed we would go for Plan B.
"If you continue to add to the sanctions we (will) cut our oil exports to the world… We are hopeful that this doesn't happen, because citizens will suffer," he said.
The minister added the loss of Iranian oil on the market would drive oil prices up.
Iranian oil output rose in October after seven months of decline due to Western sanctions and its exports rebounded strongly as China and South Korea bought more oil, the International Energy Agency reported on Tuesday.
The IEA said Iranian oil output rose by around 70,000 barrels per day (bpd) to 2.7 million bpd in October. Iranian exports jumped to 1.3 million bpd from 1.0 million seen in the two previous months.
New York's main contract, West Texas Intermediate (WTI) for December delivery, closed at $85.45 a barrel, down 87 cents from Wednesday.
In London trade, Brent North Sea crude for delivery in December leaped $1.37 to settle at $110.98 a barrel.
The Iran Project is not responsible for the content of quoted articles.