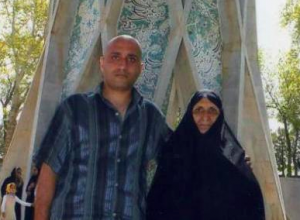 Following the firm order of Sadeq Larijani head of Iran's judiciary for speedy probe of Sattar Beheshti's death case, 3 person who were responsible for his interrogation have been arrested, Iran News Network reported.
According to Iran News Network, after the death of Sattar Beheshti in detention and widespread media reaction, Ayatollah Amoli Larijani, head of judiciary ordered to investigate the case quickly.
Following Larijani command, 3 interrogators of Sattar Beheshti were arrested reportedly.
Iranian blogger Sattar Beheshti died in detention on Tuesday. Beheshti, 35, was arrested on 30 October on charges of "actions against national security on social networks and Facebook".