By Ria Novosti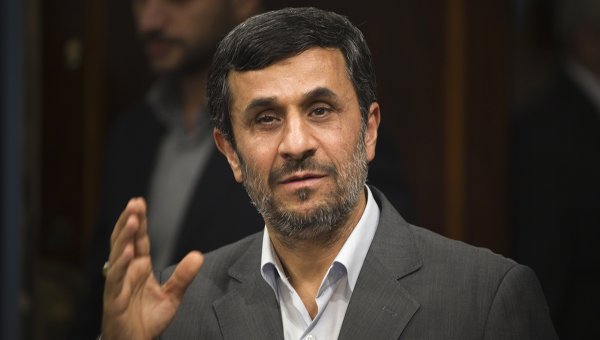 MOSCOW, November 9 (RIA Novosti) – Iranian President Mahmoud Ahmadinejad said problems related to his country's nuclear program must be discussed directly with the United States, IRNA news agency reported.
The United States, Israel and some of their allies accuse Iran of pursuing non-civilian objectives in its nuclear energy program. Iran rejects the allegations, arguing that it is entitled to develop and acquire nuclear technology for peaceful purposes.
"We believe in friendly relations between peoples and governments and Iran hails all relations based on justice and mutual respect," Ahmadinejad said commenting on the possible talks with the United States.
Ahmadinejad reiterated that all nuclear facilities in Iran are always open for international monitors.
"Official representatives of other countries may inspect Iran's nuclear facilities, since Iran is the only country, which opened doors of its nuclear facilities for world media," the president said.
Speaking further about Tehran's relations with Washington, Ahmadinejad said it is "necessary to launch investigation to determine who and why broke off relations with Iran 33 years ago."
The United States and Iran have had no direct diplomatic relations since April 1980. Ties were cut by Washington some five months after radical Iranian students seized the U.S. Embassy in Tehran, taking 52 U.S. diplomats hostage for 444 days.
The Iran Project is not responsible for the content of quoted articles.