Democratic Barack Obama won a second term in office by defeating Republican presidential nominee Mitt Romney. Now Obama faces the challenge of military option against Iran.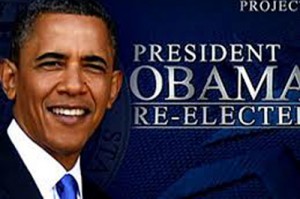 Barack Obama has been relected to a second term as US President. It seems that after reelecting of Obama, shadow of imminent war against Iran has been disappeared.
A decade of war is ending…. The US will move forward to shape a peace that is built on the promise of freedom and dignity for every human being, Obama said in his victory speech before thousands of cheering supporters in Chicago on Wednesday.
Most observers believe that Israel PM Binyamin Netanyahu preferred Republican candidate Mitt Romney, his old friend and colleague, who has the same conservative approach, to win, especially that Mr. Romney promised to visit Israel in his first foreign trip.
However, Netanyahu who intervened in the US election campaign in favor of Republican candidate Mitt Romney, congratulated Obama in a short statement shortly after the announcement of election results, noting that "the strategic alliance between Israel and the United States is stronger than ever."
But, critics believe that Barack Obama and his aides will not forget Israel PM's public and strong critics of Barak Obama's policy towards Iran, Netanyahu's verbal attacks that at the height of the US presidential campaign were considered in favor of Republican candidate and detrimental to the national interests of Israel.