By Xinhua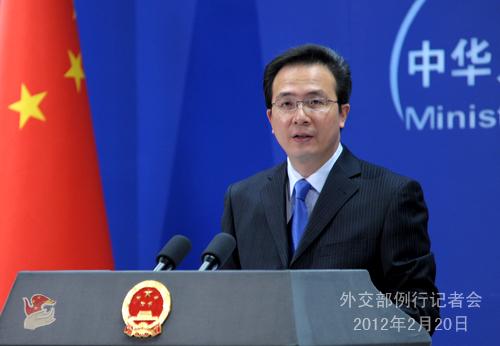 BEIJING (Xinhua) — China has called on the International Atomic Energy Agency (IAEA), the five permanent members of the UN Security Council and Germany to enhance their dialogue and cooperation with Iran to resolve the country's nuclear issue.
On Tuesday, Foreign Ministry spokesman Hong Lei was responding to a question about the UN nuclear chief's address to the UN General Assembly about the cooperation between the agency and Iran.
Hong said, "China has always considered that dialogue and cooperation is the only right way to properly resolve the Iranian nuclear issue."
Yukio Amano, the head of the Vienna-based International Atomic Energy Agency (IAEA), told the General Assembly on Monday, "Iran is not providing the necessary cooperation to enable us to provide credible assurance about the absence of undeclared nuclear material and activities."
But the IAEA director general said "the agency is firmly committed to intensifying dialogue with Iran."
Hong said the top priority is that the five permanent members and Germany stick to talks and the IAEA enhance cooperation with Iran to achieve progress at an early date.
"The Iranian nuclear issue is complicated and sensitive," said Hong. "But if all parties concerned promote dialogue and cooperation in a flexible and practical way, a solution will be found."
The Iran Project is not responsible for the content of quoted articles.