By Xinhua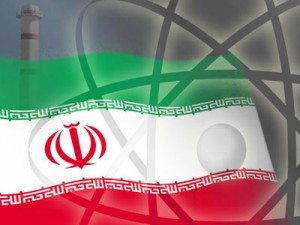 TEHRAN (Xinhua) — A senior commander of Iran's Islamic Revolution Guards Corps (IRGC) said Sunday that the U.S. sanctions against Iran seek to evoke public discontent, Press TV reported.
Creating public and social discontent and putting people against the Islamic establishment are among the reasons for the U. S. efforts of ratcheting up pressures and sanctions against Iran, Brigadier General Rasoul Sanaei-Rad was quoted as saying.
The commander stated that by imposing sanctions on Iran, the United States also intends to tell its supporters that it is serious in its face-off with the Islamic republic and has chosen a less costly option than a war, according to the report.
The UN Security Council imposed four rounds of sanctions on Iran between 2006 and 2010 over its refusal to halt its nuclear enrichment program which Western countries suspect could be used to develop nuclear weapons.
The United States and the European Union (EU) have imposed and expanded sanctions of their own over the years despite Tehran's insistence on the peaceful nature of its nuclear program.
The Iran Project is not responsible for the content of quoted articles.