By Time
(TEHRAN, Iran) — Iran's foreign ministry says the country will closely monitor U.S.-led naval exercises planned for next week in the Persian Gulf.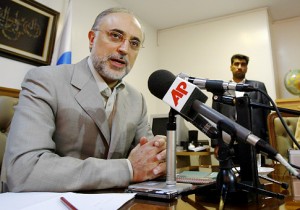 Spokesman Ramin Mehmanparast told reporters on Tuesday that the military maneuvers are a "very sensitive phenomenon" amid rising tensions over Tehran's nuclear program.
The U.S.-led exercises are to include minesweeping operations seen as a direct response to Iranian warnings earlier this year that it could close the strategic oil shipping routes through the Strait of Hormuz in retaliation for tighter Western sanctions. Tehran later withdrew the threat, but the region still faces risks of possible Israeli military action against Iran's nuclear sites.
The U.S. and its allies suspect Iran is pursuing a nuclear weapon, a charge Iran denies.
Iran usually conducts its own war games in the fall.
The Iran Project is not responsible for the content of quoted articles.