By Guardian
Iran's supreme leader, Ayatollah Ali Khamenei, has finally given his verdict on the last year's storming of the British embassy in Tehran, saying it "was not right" to carry out the attack that provoked a diplomatic crisis between the two capitals.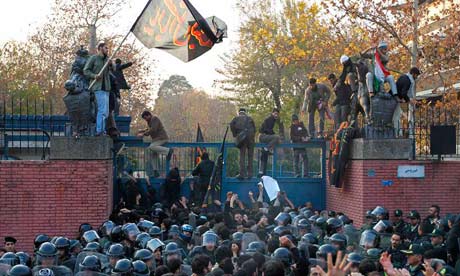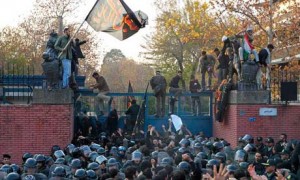 "On the recent occupation of the evil embassy [of Britain], the sentiments of the youth were right but entering [the embassy] was not right," he said, according to the monitoring website Digarban, citing conservative news website baztab-e-emrooz.
The supreme leader, who has the ultimate word on all affairs in Iran, made the comments during a meeting with students on Monday, according to Digarban. Ayatollah Khamenei's twitter account, run by his office, later confirmed the news by posting same comments. He said the attack played into the hands of the enemy.
In response to the attack, the UK withdrew all its diplomatic staff from Tehran, shut down the Iranian embassy in London, and ordered the expulsion of all Iran's diplomats.
It is the first time that Khamenei has shown his disapproval of the attack. Iran's foreign ministry was embarrassed by the move.
In the absence of the embassies, Oman is hosting Iran's interest section in London, while Sweden acts for the UK in Tehran.
The Iran Project is not responsible for the content of quoted articles.