By Bloomberg
Iran plans to cut its unemployment rate to 7 percent by 2015, the Tehran Times reported, citing Deputy Minister of Cooperatives, Labor and Social Welfare Mohammad-Hossein Forouzan.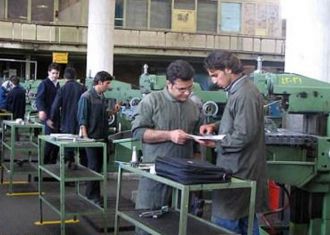 Iran's High Council of Employment has developed an investment package, valued at 1.96 trillion rials ($159 billion), with the aim of creating 1.1 million new jobs this year, said Davoud Qaderi, one of its members, according to the newspaper. He didn't elaborate.
The country's official unemployment rate was 12.3 percent in the last Iranian year that ended on March 19, the Times said.
The Iran project is not responsible for the content of quoted articles.