In the first export shipbuilding activity of Iran, Iran's Marine Industrial Company SADRA launched its first domestically-produced aframax oil tanker ordered by Venezuela.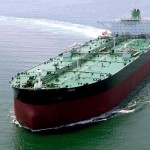 "The production of the aframax ship is the first export shipbuilding activity of Iran, and we must continue by attracting more customers," said Mehdi Etesam, managing director of Iran Maritime Industrial Company SADRA, Reuters reported.
Petroleos Venezuela SA signed a contract with the Iranian company, known as Sadra, for the construction of four Aframax tankers, each capable of carrying 113,000 tons of crude oil, Etesam was quoted as saying.
The construction started in 2010 and is well underway, IRNA quoted Engineer Salman Zarbi, managing director of the company, as saying.
"Manufacturing of four Aframax oil tankers is scheduled to take 40 months according to the signed contract, and we hope to be able to deliver them at the appointed time," Zarbi added.
Referring to the additional sanctions imposed in March on SADRA by the U.S. Treasury Department, Reuters called Tehran's effort to expand its ties with Caracaas as sidestepping growing Western sanctions which have targeted Iran's oil exports.
Venezuela, whose government shares Tehran's anti-US stance, is one of Iran's most important allies in the world.
Both countries are members of the Organisation of the Petroleum Exporting Countries  (OPEC) and have deepened economic ties in recent years.