Europe's largest bank, HSBC, is accused of suspicious transactions with many countries including Iran, US Senate investigators have claimed in a report.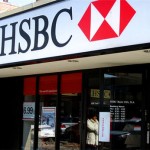 A "pervasively polluted" culture at HSBC Holdings Plc allowed the bank to act as financier to clients seeking to route shadowy funds from the world's most dangerous and secretive corners, including Mexico, Iran, the Cayman Islands, Saudi Arabia and Syria, Reuters quoted Senator Carl Levin, chairman of the U.S. Senate Permanent Subcommittee on Investigations, as saying.
Claiming that some of the money that moved through HSBC was tied to Iran, the Senate's Permanent Subcommittee on Investigations reported that HSBC's U.S. affiliate handled nearly 25,000 transactions involving Iran between 2001 and 2007, despite U.S. sanctions against the country.
To conceal the transactions, HSBC affiliates also used a method called "stripping", where references to Iran are deleted from records. HSBC affiliates also characterized the transactions as transfers between banks without disclosing the tie to Iran in what the Senate report called a "cover payment".
According to Reuters, between 2001 and 2007, more than 28,000 transactions were identified by an outside auditor for HSBC that potentially could have run afoul of laws that prohibit transactions with sanctioned countries. Of those, 25,000 involved Iran.
The subcommittee also found that HSBC's U.S. division provided money and banking services to some banks in Saudi Arabia which have been linked to terrorism financing.  Some evidence suggests the bank's "key founder" was "an early financial benefactor of al Qaeda," CNN quoted the Senate report.
In addition, typical of the problems inside the London-based HSBC were transactions tied to Mexico, a country the report said is "under siege from drug crime, violence and money laundering".