Although Tuesday's "technical talks" in Istanbul led to nothing more than an agreement to meet again, Russia's Deputy Foreign Minister Sergei Ryabkov announced Moscow's conditional agreement with Iran's right to enrich uranium.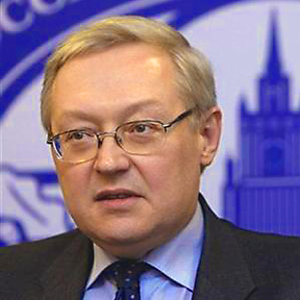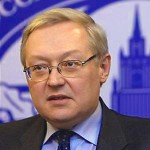 Low-level talks between Iran and the group of six powers over the disputed Iranian nuclear program ended early Wednesday with both sides saying the deputies of their top negotiators would meet at a later date, New York Times reported.
The meeting will be between Ashton's top aid Helga Schmid and Ali Bagheri, the deputy of Iran's supreme national Security Council. No date, however, was given for that meeting, which will be aimed at paving the way for further political negotiations.
Russia on Wednesday said "certain progress" had been reached at expert-level talks on Iran's nuclear programme despite the Islamic Republic's tough terms for scaling back its enrichment activities.
Ryabkov stated that Moscow was willing to support its close trade and military partner's right to enrich uranium as long as the Islamic Republic subjected its nuclear programme to strict international controls.
"The right to enrich and recognition of this right must come in exchange for the Iranian unclear programme coming under comprehensive international control," Ryabkov said.
This statement is expressed while according to the Nuclear Proliferation Treaty (NPT), every country has the right to enrich uranium for peaceful purposes at any level under international laws. Iran is also among the countries that has signed the treaty, Tabnak said.