In its position on South Korea's decision to ban Iranian oil following European Union sanctions, the Iranian ambassador to South Korea, Ahmad Masumifar warned Wednesday in an interview with Yonhap News Agency that Iran may halt all South Korean imports of goods.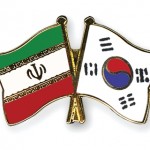 South Korea said Tuesday it will halt oil imports from Iran starting next month due to a European Union ban on insuring tankers carrying Iranian oil, Washington Post reported.
The insurance ban makes it impossible for South Korean companies to ship Iranian crude as they rely on EU companies to insure the shipments.
In response, Iranian Ambassador threatened that if Seoul halts imports of Iranian crude oil in compliance with an EU oil ban, Iran may take countermeasures.
South Korea, which relies on Iran for about 10% of its crude oil requirements, is the first Asian country to say it will end oil imports from Iran.
As Masumifar said some Asian countries, like India and Japan, are taking measures to continue oil imports from Iran.
India is considering contingencies such as allowing Iranian ships to bring in crude from the country, while Japan is seeking to approve a bill providing $7.6 billion of state guarantees for shipments of oil from Iran to cover insurance to be axed by the European insurers.
But the South Korean government has avoided making such a decision, and accepted to comply with an EU oil ban which will come into effect against Tehran from July 1, Fars News Agency reported.