In an effort to start a media hype against Iran after Moscow talks between Iran and the six world powers, foreign news agencies reported on Wednesday (June 22) that Kenyan police have arrested two Iranians on suspicion of planning terrorist attacks in Mombasa or Nairobi – capital of Kenya.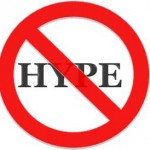 Police arrested the Iranians on Wednesday in Nairobi, with an official accusing the men of having links to a "wider network of terrorists", including al-Shabaab, the extremist group based in southern Somalia, Telegraph reported.
A senior anti-terrorism officer claimed that the two men "were planning to help al-Shabaab carry out revenge attacks in Kenya because of the Kenya Defence Forces' incursion inside Somalia".
The port city, the capital Nairobi and other parts of Kenya have suffered a series of grenade attacks since Kenya sent troops into Somalia last year to try to crush al Shabaab, after a wave of kidnappings of foreigners had severely damaged the tourism industry.
On the same day that Iranians were arrested, U.S. Embassy in Nairobi alerted all U.S. citizens in Kenya, or planning to travel to Kenya in the near future of an imminent threat of a terrorist attack in Mombasa, Kenya.
I announced that all U.S. government travel to Mombasa is suspended until July 1, 2012.  All U.S. government personnel are required to leave Mombasa, OSAC reported.