Iran says about 20 suspects have been arrested links to assassinations of Iranian nuclear experts that Iranian officials say are part of covert operations led by Israel.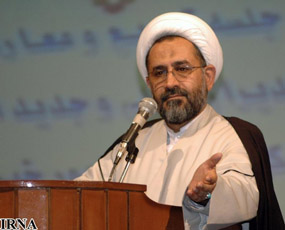 Iran's intelligence minister, Heydar Moslehi has expressed the details of recent operation in Intelligence ministry in an interview with Young Journalist Club that belongs to Islamic Republic of Iran Broadcasting.
This is the first time in recent years that the public relations of intelligence ministry has given a detailed report soon, in addition to making announcements.
He stated that about 20 suspects have been arrested linkes to assassinations of Iranian nuclear scientists, but he didn't give any further information.
He also said Iran has penetrated to Israeli security system.
Iran's intelligence minster, expressing the apparent involvement of Mossad,  accused some other countries of cooperation with it.
One of Iran's neighboring countries has clearly become a conspicuous place for Mossad's activities in Iran which Iran's Minister of Intelligence didn't name but it seems that Azryabjan or Iraqi Kurdistan is considered.
Besides, Iranian Foreign Minister Ali Akbar Salehi joined other Iranian officials and bodies congratulating the country's intelligence ministry on the apprehension of the terrorists who killed several Iranian nuclear scientists in the last two years.
source: Iranian Journalist Club