The 25th Tehran International Book Fair which was kicked off on Tuesday (May 2) in presence of President Mahmoud Ahmadinejad and cultural officials opens to the public today.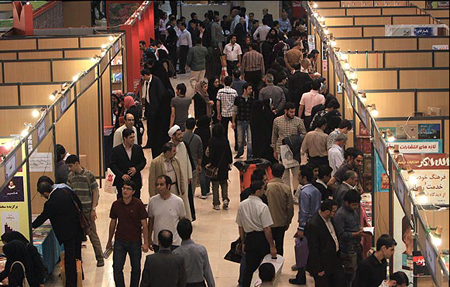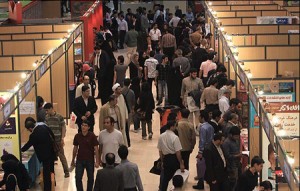 Over 2,400 Iranian publishers and 1600 publishers from 77 countries are offering their products at the fair this year, Tehran times reported on Tuesday.
Organizers of the exhibition have arranged several programs during the fair including paying tribute to Martyr Morteza Motahhari, Historian scholar and manuscript expert Iraj Afshar, and "Savushun" author Simin Daneshvar on May 3, 8, and 11 respectively.
The 2012 Tehran International Book Fair, with the theme of 'one quarter century of cultural jihad' will run from May 2 to 12 at Tehran's Imam Khomeini Mosalla (grand praying ground).
Ministry of Culture and Islamic Guidance did not allow some authentic Iranian publications, such as Cheshmeh and Sales, to attend in the 2012 Tehran International Book Fair, because of unfounded charges.