A new round of talks between Tehran and the UN's nuclear agency will be held in Vienna in mid-May.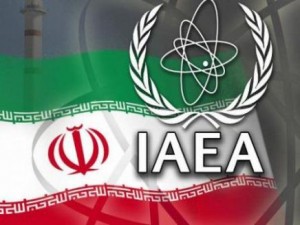 On April 27, Iran officially announced its readiness to resume talks with the UN's nuclear agency, Ali Asghar Soltanieh, Iran's chief delegate to the IAEA, said, as cited by BBC Persian.
Ali Asghar Soltanieh added that the meeting would take place on May 14-15 at the offices of Iran's mission to the IAEA in the Austrian capital.
Iran's chief delegate to the IAEA said the talks in Vienna will focus on resolving "questions" about Tehran's nuclear program.
While the U.S. and some of its allies, based on the IAEA's last year report, accuse Iran of using its civilian nuclear program as a cover to develop nuclear weapons, Soltanieh emphasized that Tehran's decision to resume talks "shows the peaceful nature of all of its nuclear activities, while showing that claims against Iran are baseless."
According to Reuters, the technical talks in Vienna will be held more than two months after the last meeting over concerns about the Islamic state's atomic activities ended in failure.
Iran has also restarted negotiations with six world powers (P5+1 group) over its nuclear program and the sides have agreed to meet again in Baghdad on May 23.
Sources: Washington Post