Following an Iranian senior diploamt in Brazil was accused of sex scandal, Iran's embassy in Brazil on Thursday said in a statement "the charge against the Iranian diplomat is a misunderstanding due to differences in cultural behavior."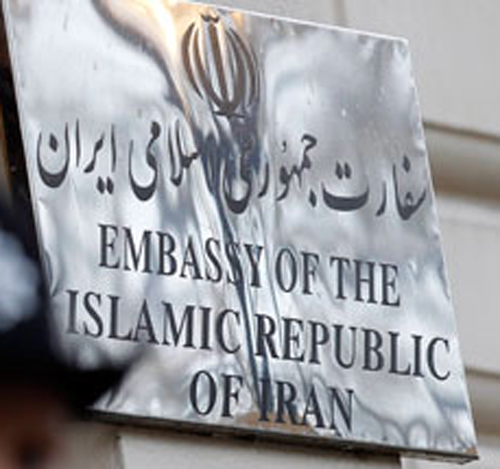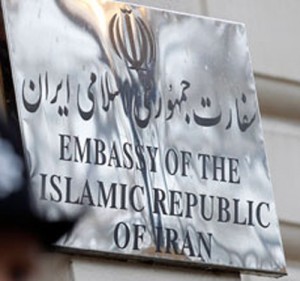 An Iranian diplomat was accused of molesting underage girls at a swimming pool in Brasilia, BBC reported.
Iranian embassy in Brazil also accused the press of deliberately sensationalizing the incident and being generally biased on issues relating to some countries, such as Iran.
Defending the embassy and diplomat, Iranian Foreign Ministry Spokesman Ramin Mehman-Parast also totally denied the allegation.
Mehman-Parast added such charges are against the records of this member in the Iranian embassy in Brazil.
And, what is surprising is that Iranian official media, which have been very active in covering the news concerning immoral acts, are now deadly silent.
Despite the silence of the official media, Baztab News and Information Centre denounced the action.
Social networks users also showed a reaction to this action by making it joke and comparing it with Asghar Farhadi's shaking hands with Angelina Jolie at the American Cinematheque's 69th Annual Golden Globe Awards.
Referring to this comparison, Baztab posed a question: which one is worse, Farhadi's shaking hands with Angelina Jolie or immoral act of a senior diplomat?
Of course, Batzab, which  3 days ago its filter being removed, was filtered again.
It should be better to ask: Which one is more shameful,  immoral act of a senior diplomat of an Islamic country or the statement of Iran embassy in Brazil to justify this action?
Iranian diplomats in other countries are severely under supervision so that there has never been such action in Iran's diplomacy system before or after the Islamic revolution.
But perhaps in the critical conditions that Iran is negotiating with world powers on its nuclear program, some say that this is a move to discredit the Iranian diplomacy, but, in fact, an Iranian diplomat himself discredited Iran's diplomacy system doing something against both the common law and Islamic law.
Iranian diplomats had previously done moves against the common law that unleashed propaganda against Iran, but the moves were acceptable in terms of the Islamic law, such as the religious slaughter of sheep at Eid-e-Qorban  in the Naser Din Shah era in America.
Now, instead of discussing the statement of Iran's embassy, the official media's silence, or maintaining Iran's international reputation, it is better to think about answering numerous questions of Iranian people who are trying to help the government to overcome the anti-Iran sanctions by patiently tolerating hard conditions resulting from the sanctions, and now are shocked that how an Iranian representative in a foreign country can discredit their country in this critical condition?