Iran's Intelligence Ministry announced on Tuesday that 15 Israeli-linked spies and terrorists were arrested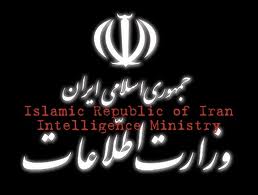 recently.
Washington Post quoted IRNA as saying, more than 15 Iranian and foreign nationals have been arrested for allegedly spying for Israel, attempted assassination and sabotage.
The Tuesday IRNA report says the group planned to assassinate an Iranian expert as well sabotage the country's infrastructure.
On April 10, the Iranian Intelligence Ministry said it busted a major terrorism and sabotage network with links to Israel.
At that time, the ministry said that further details about the number of terrorists, their missions, the equipment seized and the terrorists' bases would be released in the future, according to IRIB.
Reporting the news, Tehran Times noted in the statement issued on Tuesday, the Intelligence Ministry said that in one operation, intelligence forces were able to foil an Israeli plot to assassinate an Iranian specialist and arrested all the terrorists involved in the plot.
Meanwhile, Fars News Agency said the export's field was not identified in the report. Several Iranian scientists have, thus far, been killed by Israeli terrorists.
Furthermore, Mehr News Agency indicated the statement that a group of terrorists intended to carry out the terrorist action on February 10, one day before the 22nd of the Iranian calendar month of Bahman (February 11), which is the anniversary of the Islamic Revolution of 1979, to cast a shadow over the rallies held to commemorate the day.
The Intelligence Ministry also said that an Israeli intelligence base in a neighboring country, which had been frequently used by Mossad to carry out operations against the interests of the Islamic Republic of Iran, had been identified and the activities conducted at the base had been documented in order to take the measures necessary in this regard.
According to Press TV, this is not the first time Iran has arrested foreign spies
On May 30, 2011, members of a CIA espionage and sabotage network were arrested by the Iranian Intelligence Ministry.
On November 24, 2011, Iran announced the arrest of a dozen other CIA spies, who were found to have been on a mission to sabotage the country's nuclear facilities and other important sites.
In addition, on December 17, 2011, the Iranian Intelligence Ministry announced the capture of a CIA agent of Iranian descent, foiling an intricate US plot to carry out more espionage activities in the Islamic Republic following the capture of a US spy drone in northeastern Iran.