While less than two weeks left to the Iran's ninth parliamentary elections, its 70-page story, which has started from December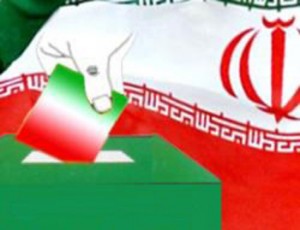 24, is almost over.
Interior Minister Mostafa Mohammad Najjar said on Dec 11 that registration for the 9th parliament elections took place nationwide on December 24-30, 2011. Candidates can refer to the division of the headquarters in provinces and register for the elections as of December 24, he added.
On December 25, Seyed Solat Mortazavi, Head of Parliamentary Elections Headquarter said "254 candidates have registered in the first day of registration for the 9th parliamentary elections, out of which 245 candidates are man, and 9, woman," IRNA reported.
According to IRNA, 6 days later,  Mohammad-Najjar said that a total of 5,404 people registered for the upcoming parliamentary elections in due time, 10 of whom have changed minds so far.
The Iranian parliament comprises 290 seats, that is 19 people will be competing for each Majlis seat, Mohammad-Najjar added.
He further noted that 260 of the present parliament members have also registered for the next course.
In Total, in the week-long registration of candidates, some 5.382 had applied for candidacy of whom 333 people withdrew their applications later and the executive board did not confirm the eligibility of 172 applicants, Resalat reported.
Finally, on February 21, the Guardian Council approved candidacy of 3,444 applicants for the parliamentary election, i.e. over 70 percent of applicants, and forwarded the list of eligible candidates to the Interior Ministry, Spokesman for the Guardian Council, Abbas Kadkhodaei said.
Therefore,  twelve candidates will contest for each parliament seat, he continued.
Interior Minister noted that the three competing parties are the United Principlists Front (UPF), the Islamic Coalition Party, and the Islamic Resistance Front, Press TV reported.
Final page of the 70-page story of the Iran's 9th parliamentary elections will be read on Friday March 2, 2012.
Source: jamejamonline