Press TV started broadcasting on the Sky platform around 3 years ago to offer an alternative viewpoint to British viewers who could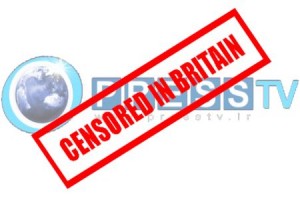 only access the mainstream media.
Press TV, the Iranian state broadcaster's English-language outlet, has been forced off the air in the UK after  revoked its license for breaching the Communications Act, Guardian reported.
The broadcaster was fined £100,000 last year after the channel aired an interview with Maziar Bahari, an imprisoned Newsweek journalist that had been conducted under duress.
It emerged on Friday that Press TV has failed to meet the deadline for paying the fine, which was due in early January.
The Press TV newsroom director, Hamid Emadi, said the channel had been taken off air in the UK for "for airing a 10-second news clip" of Bahari
"He claims he has been interviewed under duress. Press TV has strongly rejected that," Emadi added.
WikiLeaks cables say London and Washington have explored ways to limit the operations of Press TV in the UK. And here it comes; Press TV is removed from the Sky platform."
"The British government and Ofcom will not be able to silence Press TV's voice in the UK. We will exhaust all possibilities and will try to stay in the UK as an active media player and an alternative voice," Emadi said.
Press TV insists the decision was political and influenced by a British establishment which didn't like what PTV was saying.
Press TV called Ofcom the British government's "tool to control the media" and accused the regulator of waging a two-year campaign against Press TV for being an "alternative news channel."
Iranian channel  also accused the regulator of discriminating against Press TV because of the news channel's critical coverage of the 2011 London riots, its exposure of the "extravagant costs of Britain's Royal Wedding at a time of great financial difficulty for ordinary Britons" and its reportage on the U.K.'s involvement in Iraq and Afghanistan
Relations between Britain and Iran have plummeted in recent months following the storming of the British embassy in Iran, with the British government expelling all Iranian diplomats from London and closing its mission in Tehran.
Nevertheless, PTV will continue to broadcast to British viewers via foreign satellite platforms and through the internet. The channel says that Ofcom's decision will be an ultimately futile attempt to hide the truth.
Sources: Press TV, France24, The Wall Street Journal