After Iran Central Bank adopted new measures to organize foreign currency market, the supervisory deputy of Iran's Central Bank announced that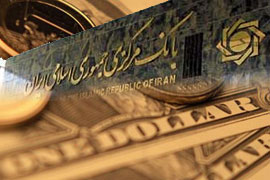 holders of foreign currencies without invoice have the opportunity to deposit or purchase them through bank offices until February 4th, 2012.
Ebrahim Darvishi added that after the 18-day deadline, discovered currencies will be considered trafficking and holders of those currencies will be dealt with according to anti-money laundering law.
He stated that the foreign currency market will be stabilized in the next one or two days.
Sources: Donya-e-Eqtesad, Hamshahri Online, Jamejam Online