Palestinian soccer fans have shown strong support for the Iran national football team, nicknamed as Team Melli, ahead of a crucial World Cup match against the US.
Palestinian and Iranian football enthusiasts came together in an event in the Qatari capital of Doha, and raised the national flags of the two nations.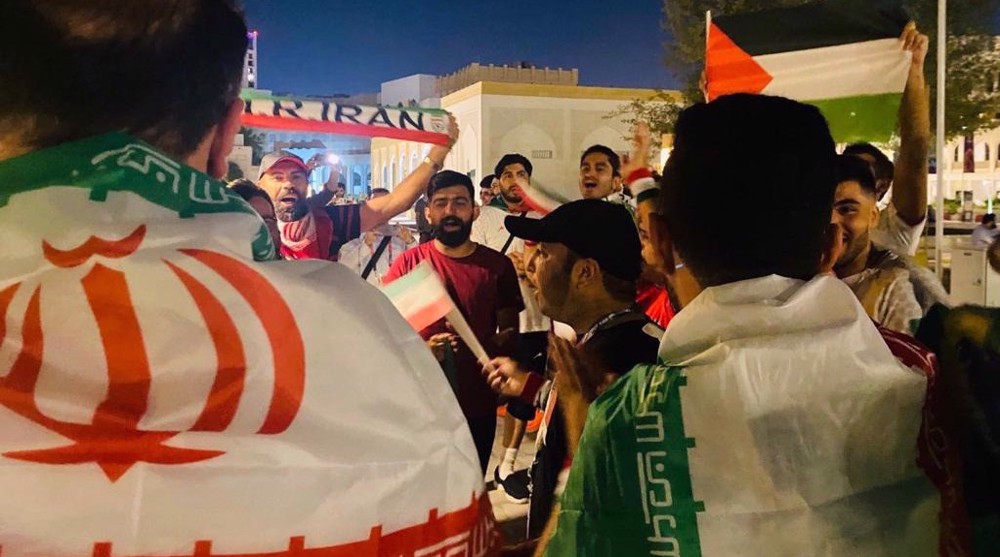 Al-Quds Youth Authority stated that the support for Team Melli comes within the framework of Palestinians' solidarity with all Arab and Muslim national football squads participating in the 2022 FIFA World Cup in general, and specifically because Tuesday's match represents a clash between the primary supporter of the Palestinian nation, Iran, and the main ally of the occupying Israeli regime, the US.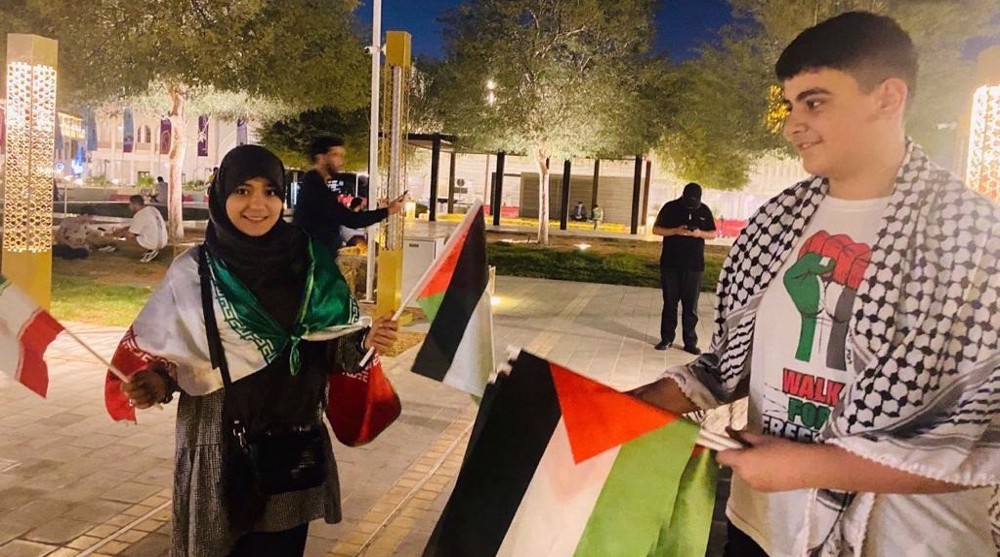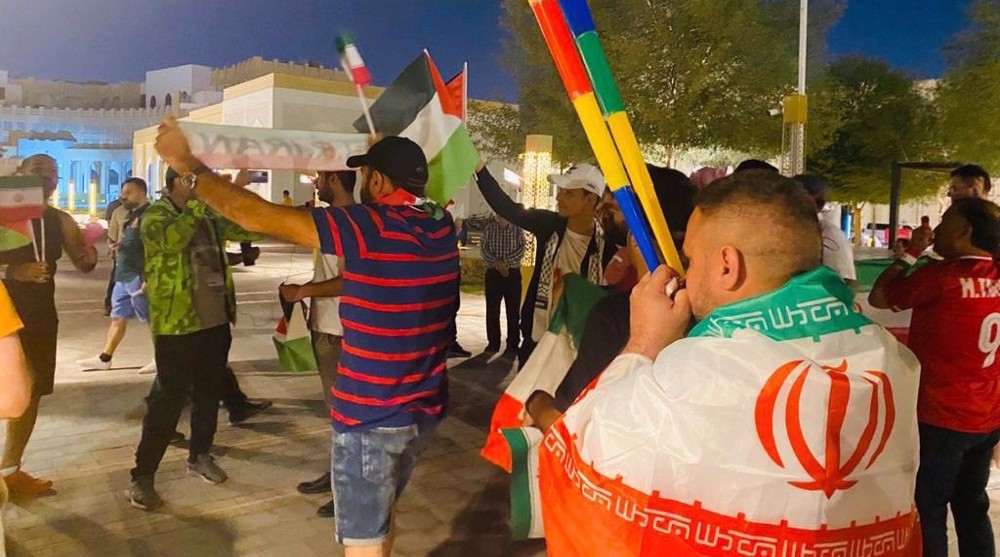 The participants in the event were keen to write phrases, affirming that al-Quds is the eternal capital of Palestine and the fact is a strongly-held belief among both Iranians and Palestinians.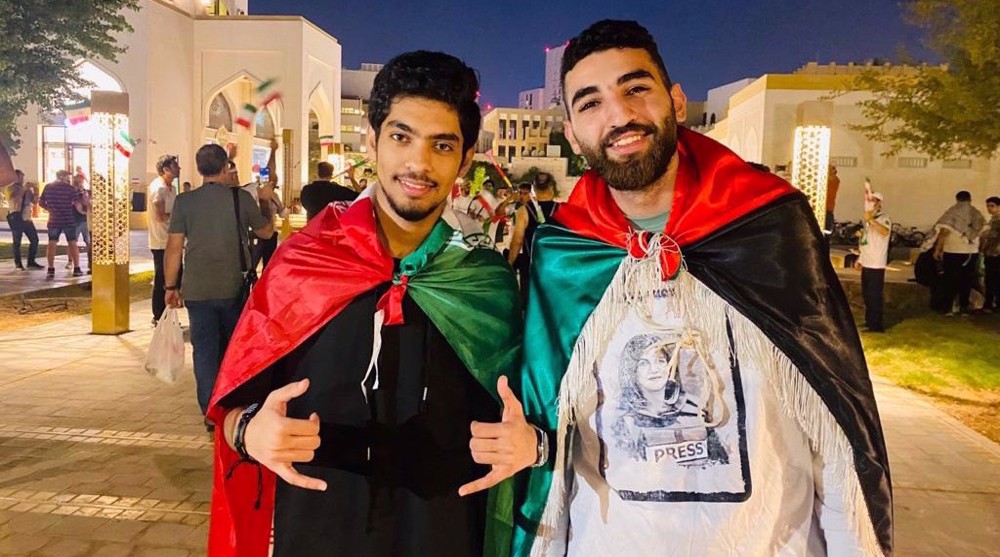 Iranian fans also praised the stance of Palestinians in support of their country's national team, and took pride in the unity between the two peoples.